Startup Taps AI Technology For Better Clinical Trials
Tuesday, June 16, 2020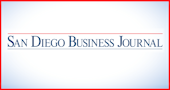 San Diego's Trials.ai was recently selected as a Cool Company in the life sciences category for this year's Cool Company campaign, presented by Connect with San Diego Venture Group (SDVG).
In operation since 2016, the startup has raised nearly $2 million in angel investment. The company recently opened its latest funding round of financing and has already signed its first term sheet attracting its lead investor. 
Trials.ai leverages Artificial Intelligence (AI) technology to correct two root causes of the clinical trials process inefficiencies. Its foray into the digital health vertical began when serial entrepreneur Kim Walpole experienced a personal situation of losing her best friend to pancreatic cancer.
This consequently led her to create a mission-driven company that is using the latest technology to solve a speed and efficiency issue in an industry that needs speed to save lives.
Changing the Clinical Trial Ecosystem
To get a drug to market, it takes about nine to 15 years and billions in funding effort, with numerous teams and processes. The early-stage company aims to transform the clinical trial ecosystem with their Smart Protocol Solution. 
"It typically costs over $2 billion to bring a single drug candidate into late-stage clinical trials. Unfortunately, almost half of those clinical trials are failing because of poorly designed protocols. That means billions of dollars are squandered every year on preventable mistakes," says Kim Walpole, chief executive officer. "We are on a mission to get effective treatments to patients faster, and we do that by using AI to give brilliant research teams key insights and recommendations from vast amounts of data."
Trials.ai originally started out as a tool to help companies manage clinical trials. But the company pivoted after Walpole saw a bigger opportunity.
Pulling Data and Providing Recommendations
Today, the company has created a platform and ingested billions of data points that allows them to form the study design (for a trial). Trials.ai helps research teams by feeding information into their system and helping identify inclusion and exclusion criteria that allows the trials conducted to be more successful from the beginning.
Trials.ai's platform works similar to TurboTax. Trial sponsors answer a series of questions about their trial and then the platform begins pulling in data and recommendations.
In particular, the platform uses natural language processing to pull in public data from the World Health Organization and ClincalTrials.gov. It also pairs that data with results from medical journals and internal data provided by the pharma company hosting the trial.
Trials.ai then evaluates which of that data is the most important for the clinical trial, and uses machine learning algorithms to provide recommendations.
Walpole said Trials.ai was able to use the system to help a customer identify a nearly identical trial that had faced regulatory challenges around which patients were included. Knowing this, the client was able to design a trial that received regulatory approval a few months ago.
At the end of 2019, Teal Ventures selected Trials.ai as the fourth company in its Fund I portfolio, joining companies 19Labs, Mobile Medical Office, and Neuralace. Venture capitalists are backing the local startup because of its early commercial traction with pharmaceutical giants.

"Trials.ai is a superb example of the early stage companies we look for. CEO Kim Walpole is already an experienced startup leader, and has attracted strong staff and advisors who will be key to Trials.ai rapid growth," said Ron Demuth, general partner of Teal Ventures. "Trials.ai has identified clinical trials as a segment of the healthcare ecosystem poised for AI-driven optimization and innovation. Indeed Trials.ai already has commercial traction, hence validating this market."
Partnering with Pharmaceutical Giants
The company is currently in negotiations with three of the top 10 pharmaceutical companies and has inked a deal with a tier one pharmaceutical partner this year.
"Our goal moving forward is to continue to build out the system, part of this (funding) raise is to get our self-service model going which will enable smaller players to engage in using our system," said Walpole. "Additionally, we will continue to grow the company as we expand to additional enterprise customers. We'll be looking for some key contributors to our team over the next six months."
Headquartered in La Jolla-based Johnson & Johnson JLABS office space, the company employs nine staffers and expects to have a team of 17 by the end of this year.
Over the years, Trials.ai has participated in several notable incubators and accelerators that have propelled the company to where it is today, including Evonexus, Nex Cubed, Dreamit, Nvidia Inception.