OrPro Therapeutics Expands Platform to Treat Airway Diseases
Sunday, June 14, 2020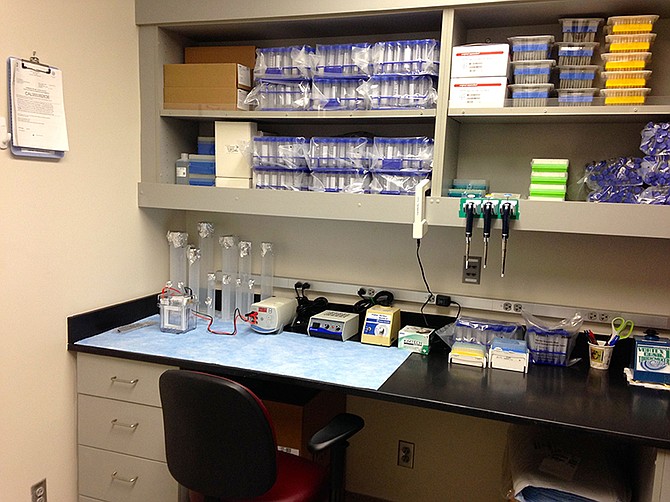 San Diego's OrPro Therapeutics on May 28 announced plans that it is expanding its technology platform for treatment of airway diseases including cystic fibrosis (CF) and other immediate threats posed by the coronavirus.
Founded in 2011, the venture-backed preclinical-stage biopharmaceutical company is developing a breakthrough class of drugs for serious epithelial diseases based on the Theradux technology platform. 
"If you look historically at the most successful drugs derived from biotechnology, they have all been based on secreted proteins. Thioredoxin is one of the last secreted proteins to be entertained as a therapeutic solution," said Peter Heifetz, president and chief executive of OrPro Therapeutics.
The company's lead product, called ORP-100S, is a modified version of a secreted human protein that normalizes thickened mucus in cystic fibrosis, a fatal genetic disease.
Due to the urgent need to respond to the pandemic, especially for broad-spectrum approaches that overcome many of the limitations of vaccines, antivirals and antibody-based drugs, the company believes it is well-positioned for accelerated COVID-19 clinical development.
"We've had some great success in being able to advance our manufacturing and formulation as well as bring in strong intellectual property," said Heifetz.
Over the years, OrPro Therapeutics has collected plenty of non-clinical safety data, collaborated with leading clinical centers, and has received endorsement from both the National Institutes of Health (NIH) and the Cystic Fibrosis Foundation.
Helping CF Patients
CF patients are frequently hospitalized for disease exacerbations and many ultimately require lung transplantation, which is life-extending but not curative. In total, Cystic fibrosis (CF) affects an estimated 85,000 children and adults worldwide annually and is the most common inherited lethal condition in populations of Northern European descent.
Until gene or protein-repair therapies are one day able to affect a true cure, disease-modifying strategies to prevent or slow progression to life-threatening symptoms are the best hope for patients today.
OrPro's thioredoxin mechanism targets airway mucus to keep it at a normal viscosity and able to maintain the essential process of mucus clearance that sweeps the lungs clean of inhaled material and excess fluid. Thioredoxin also prevents excessive release of cytokines in response to an inflammatory stimulus.
Heifetz said the majority of this market is being served by Vertex Pharmaceuticals. "Vertex Pharmaceuticals has really developed excellent drugs, but theirs are only able to address about 80 percent of potential patients who have a disease. That leaves 20 percent of a multi-billion dollar market, which was not unsubstantial."
A multi-billion dollar market, CF alone is anticipated to be close to an $8 billion market in a couple of years. According to GlobalData, the CF treatment market is the largest among rare diseases with the worldwide cost of treatment is anticipated to exceed $7.5B by 2025.
To assist in advancing its lead product, ORP100S, pharmaceutical industry veteran Ken Wilke has joined the OrPro Therapeutics management team in a Strategy and Operations leadership role. Ken brings over 30 years of operational and research and development experience.
Looking ahead, the company said it hopes to tap into other large market opportunities including obstructive airway disease, bronchiectasis disease, pulmonary disease, among others.

To date, the company has closed $5 million in financing from Series A investors and non-dilutive grants from the National Institutes of Health and the Cystic Fibrosis Foundation.
The early-stage startup employs three and is headquartered at JLABS. The company was also selected as a 2020 Cool Company by Connect with San Diego Venture Group (SDVG). OrPro Therapeutics is among the elite group of 30 life science companies to be selected.
"Potentially this would be a drug suitable to treat influenza, we're excited about testing that once we get past COVID-19," said Heifetz. "As a pathogen independent approach, it also may be useful for the next unknown pathogen to come down the road. We anticipate some big opportunities and have this as a stockpiled molecule to then deploy quickly."