Co. Gets the Green Light for COVID-19 Test Kits
Tuesday, June 9, 2020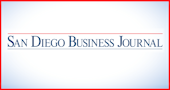 Confirm BioSciences, a San Diego-based med-tech company, which provides a variety of screenings tools and solutions for both B2B and retail, announced that the U.S. Food & Drug Administration (FDA) has authorized emergency use of its COVID-19 IgG/IgM Rapid Test kits.
The tests, offered by Confirm BioSciences, are manufactured by Healgen Scientific, a subsidiary of Zhejiang Orient Gene Biotech, according to Confirm BioSciences.
The FDA authorization and preferred provider status mean Confirm BioSciences will have an ample supply of test kits for medical-professional use starting in early June, the company said.
The EUA
The FDA can use its Emergency Use Authorization (EUA) authority to allow the use of unapproved medical products, or unapproved uses of approved medical products, to diagnose, treat, or prevent serious or life-threatening diseases when certain criteria are met, including that there are no adequate, approved, and available alternatives, the FDA said.
Before the agency can issue an EUA, the secretary of Health and Human Services must make a declaration of emergency or threat justifying the action.
The FDA said that all EUAs are terminated when the emergency is over,
Millions of Tests
Confirm BioSciences said it will have millions of tests available, enough to satisfy existing pre-orders and future orders.
Infectious disease experts say testing is a key part of an effective strategy to control the spread of COVID-19. As part of the FDA review, a National Institutes of Health (NIH) study comparing rapid test kits found that the COVID-19 Rapid Test demonstrated excellent performance. Once finalized, these data will be published as the NIH focuses on four key research priorities to combat the spread of the virus, the company said.
"We have received positive feedback on the test from our customers and independent studies, so the FDA Emergency Use Authorization validates what we already knew from real-world clinical applications," said Albert Berger, chief executive officer, Confirm BioSciences. "This pandemic is an enormous challenge for medical professionals and everyone else, and as a major distributor, we're proud to do our part to increase testing capacity so that health care professionals can help contain the spread of the virus."
According to the news release, "It is an easy-to-use test kit that provides results in 10 minutes, COVID-19 IgG/IgM Rapid Test kits are designed for use with whole blood, serum or plasma samples, With a high degree of accuracy, the kits detect IgM that may appear in blood within 3-5 days following incubation and IgC that appears as soon as one to two weeks. The tests are authorized for prescription use only for use in high or moderately complex CLIA (Clinical Laboratory Improvement Amendments) laboratories. The kits have a shelf life of 24 months from date of manufacture and can be stored at room temperature or in a refrigerator."
Confirm BioSciences unveiled its HealthConfirm last November, a series of at home testing kits, which were also used in its pilot wellness program. Last year, the company named Albert Berger as CEO. The company is a woman owned company since its founding.