With FDA Approval, Evofem Biosciences Turns Attention to Sales Efforts
Thursday, June 4, 2020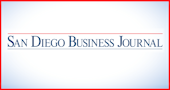 Evofem Biosciences Inc. isn't wasting any time.
It recently received U.S. Food and Drug Administration approval of Phexxi, a gel for the prevention of pregnancy.
Transformation
Evofem was ready for the transformation to a commercial company with an approved product.
The company said it plans to hire 50 to 60 sales consultants. It has 13 regional sales managers, two business directors and a vice president of sales in place, all with deep sales experience in women's health, according to the company.
Evofem said it is confident that Phexxi backed by this team at this time brings to bear all the right elements for successful launch of the product.
The company has allocated $25 million for its 2020 sales efforts.
Evofem is rolling out the Phexxi Concierge Experience to promote the birth control to its potential clients.
The 360 degree platform includes Phexxi tele-contraceptive platform and the 'Get Your Phexxi On' patient education portal which will include videos, counseling and, if need be, refills which can be delivered to your door. There will also be the 'Phexxi Sphere of Influencers,' a peer to peer forum for connecting women who want to share their experiences with other women about Phexxi.
According to the company, the contraceptive market is highly sensitive to digital media, banner advertising and online social media influencers.
Counseling Support
The platform also provides counseling support, help to determine insurance coverage and/or out of pocket expenses if any. It can also send reminders for refills.
And for those who prefer it, the company allows users to take a traditional path to obtaining Phexxi.
According to Evofem, Phexxi is the first non-hormonal, on-demand contraceptive designed to maintain vaginal pH within the normal range of 3.5 to 4.5 – an acidic environment that is inhospitable to sperm.
Step Forward
"The FDA approval of Phexxi means women now have access to a non-hormonal contraceptive option that they control, on their terms, to be used only when they need it," said Saundra Pelletier, Evofem Biosciences' chief executive officer. "Empowerment results from innovation, and we are proud and excited to deliver new innovation to women in a category ready for change."