Convention Center President Becomes Chair of International Association of Venue Managers Board
Thursday, July 30, 2020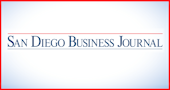 Clifford "Rip" Rippetoe, president and CEO of the San Diego Convention Center, has become the chair of the International Association of Venue Managers Board of Directors. Having been an IAVM member since 1988, Rippetoe will focus on "overall goals and strategies" in his new role, according to the organization.
"As an IAVM member for more than 30 years, I owe much of my career success to the education, networking and mentorship I have received through the organization," Rippetoe said. "This is a time for strong, consistent leadership. Our association and our venues must ensure all people are safe and feel welcomed and respected. I am committed to supporting our members as they navigate the pandemic and to building an association where all individuals can thrive, standing together against any forms of bias. I look forward to serving as Chair to continue its positive and proactive path forward."
Founded in 1924, IAVM is composed of venue professionals, suppliers and senior executives from auditoriums, arenas, convention centers, exhibit halls, stadiums, performing arts centers, university complexes, amphitheaters and fairgrounds, according to the organization. Its mission is to "educate, advocate for, and inspire public assembly venue professionals worldwide".
Travel & Hospitality reporter Mariel Concepcion can be reached at mconcepcion@sdbj.com or 858-634-4625.