Bike Sales Spike During Lockdown; San Diego Retailers Reap Benefits
Monday, July 27, 2020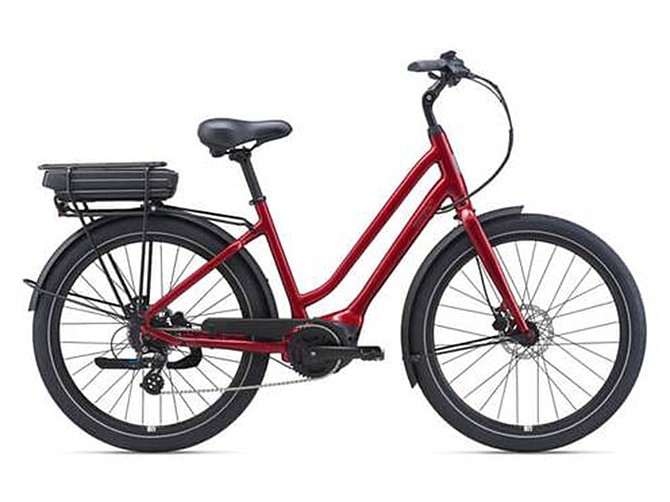 In May and June of this year, Uptown Bicycles, headquartered in San Diego and with locations in Bankers Hill and Normal Heights, saw an uptick of 210% in bike sales versus the same time last year, according to owner Curtis Allen.
This local bike shop isn't an isolated case.
Double and Triple-Digit Sales Increases
According to retail sales data from the NPD Group, a market research company, leisure bicycles, as well as sports and home leisure equipment, have seen double and triple-digit sales increases since mid-March, when the coronavirus crisis first came about. Within the cycling market, March sales were driven by children's/BMX by 56% and adult leisure bikes by 121%.
Additionally, a PeopleForBikes Foundation survey showed 9% of American adults say they rode a bike for the first time this year because of the pandemic.
Members of the local bike industry credit this to a need for San Diegans to get out of the house and stay active in a safe manner during lockdown.
Within the Guidelines
"With a lot of the options shut down since mid-March, including gyms and other activities, people were looking for ways to get outside within the guidelines," said Susie Murphy, executive director of the San Diego Mountain Biking Association. "So, people started to get outside to hike, ride bikes, walk – things on the list that were possible most of the time. And, biking was an option that was accessible. A lot of people started digging out bikes from their garages and finding those bikes might not be very safe. That led to some new bike sales as well. And then people that didn't have bikes said, let's buy bikes for the family."
Debbe Simmons, owner of Bicycle Warehouse, based in San Diego and with six locations throughout the county, said sales are up across the board at her stores, meaning recreational bikes, mountain bikes, road bikes and e-bikes, with prices ranging from $300 to $1,000. She said people are using bikes during the pandemic to get exercise in, to get a chore done, and as a family activity.
As a result, Simmons said business has doubled or even tripled since mid-March, with revenue already surpassing last year's numbers.
Mental Health Benefits
To Simmons' point, Andy Hanshaw, executive director of the San Diego Bike Coalition, said San Diegans are not just biking for the physical aspect.
"Much of the demand is coming from families looking to pedal together and be able to get out for physical and mental health benefits," he said. As a result, San Diego has "definitely seen an increase in both interest in bicycling and sales as well as service."
New Bike Orders
Because sales are up, it is taking anywhere between a week to two months for new bike orders to be fulfilled, said Bicycle Warehouse's Simmons. Allen from Uptown Bicycles said the same can be said for his stores. He said manufacturers had already sold out of their 2020 bikes by the end of May when typically makers have bikes left over by the time the next year's bikes start coming out in November.
This has caused somewhat of a bottleneck effect, said Allen… but it isn't the worst problem to have.
"We are lucky to have Jamis Bicycles and BMC Bicycles and we're able to release their 2021 bikes in our shop in the next week," he said. "We are very fortunate to be in that situation."