Market Research Co. Receives Additional $2 Million From Investors
Tuesday, July 21, 2020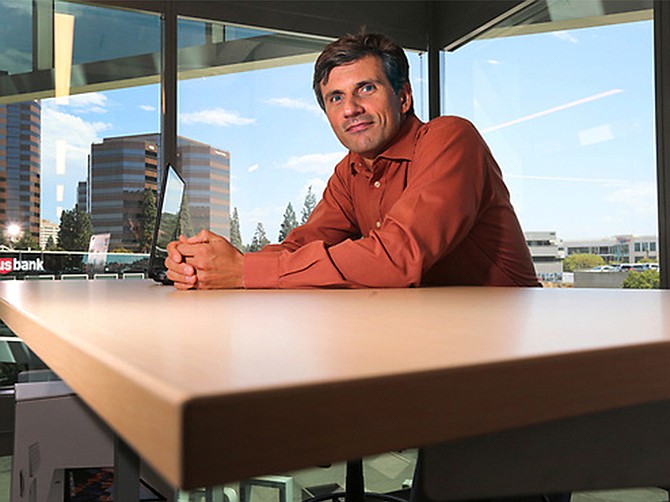 San Diego-based startup, called GroupSolver, a local market research tech company, received additional investments from Eterus Capital, Tech Coast Angels, and other private investors.
The recent investment came after doubling its revenue last year and achieving profitability.
The capital infusion will help the company sustain market demand while also accelerating a number of product features for its customers. GroupSolver has raised a total of $4 million since its inception and this is the third capital raise for the startup.
The company's goal is to help global brands with an intelligent market research platform that helps them answer why, how, and what questions with greater confidence.
GroupSolver got its start by participating in the EvoNexus. president and CEO Rasto Ivanic heads the company which has since moved into its Scripps Ranch headquarters after demonstrating strong operational and financial performance.
More Than 50 Clients
Today, the company has worked with more than 50 leading companies helping decision-makers and researchers find insights that traditionally remain hidden from online surveys or focus groups. Recognizable clients include Amazon, Adidas, General Mills, Google, Jack in the Box, and Sony Pictures, among others.
Caitlin Wege, president of the San Diego chapter of Tech Coast Angels believes that GroupSolver has great potential to disrupt the local market research industry.
"We are thrilled for GroupSolver," said Wege. "Rasto and the team think consciously about their business decisions, keeping financial viability at the forefront, while delivering growth. This new capital infusion comes at the perfect time; the launchpad is in place; now, it is time to lift off and reach further into the market with product expansion, and distribution. GroupSolver has always been agile; this will add speed and continued innovation."
Tackling a $100B Industry
In terms of market size, the online survey software industry in the United States is projected to reach $1.2 billion in 2020. In addition, the industry in the U.S. increased faster than the technology sector overall, according to a recent study conducted by IBISWorld.
"The market size is massive with big opportunity. When you look at either market research or consumer insights, in general, we are probably talking about between a $50 billion to $100 billion market," said Ivanic. "Every company I know is doing some sort of market research or consumer research and if they are not, they should be doing it."
Tapping on machine learning and crowd intelligence technology, the company designed a unique questionnaire technology that can understand 'plain language' responses. Aiming to become the market leader, GroupSolver has conducted studies in 12 languages.
How it works is: the person taking the survey is engaged in a chat session with an artificially intelligent bot. The bot asks the consumer questions, and lets the consumer type out a response. Based on the consumer's answers, the survey changes, learns, and adapts.
Historically, traditional market research projects can cost companies hundreds of thousands of dollars, and easily into the millions for more difficult surveys. This is where GroupSolver stands out, Ivanic said. Their solutions are an easy sell in comparison to its competitors as they deliver results in weeks instead of months.
Boris Kostik, director at WOOD & Company, a Slovak private equity fund, said the firm backed the startup based on its track record of helping global leaders such as Amazon and Google, assuring the startup had a solid foundation for future growth.
"GroupSolver has shown a stellar operational and financial performance since its founding in 2014. Its unique capabilities in providing insights to global leaders such as Adidas, Amazon, Google, provides a truly solid foundation for future growth," he said.
Continued Growth
Ivanic said roughly 80% of its revenue comes from repeat customers, which gives them great comfort that its growth will continue. "We expect our growth to continue in 2020. In 2019 we served about 40 customers, and we project to increase the number of active customers to well over 100 in 2020," he added. A privately-held company, annual revenue and projections were not disclosed.
Ivanic, a former employee at consulting firm giant McKinsey & Company and San Francisco-based startup Mendel Biotechnology, launched his company after wanting to make a difference. Understanding that businesses needed a better way of asking the question "why," he later co-founded the company with his brother in august 2014.
GroupSolver employs about 30 people with the majority of its employees working in the development office in Europe. The company will continue to grow its local presence after the new financing round.
 Looking forward, Ivanic said innovating quickly for the post-COVID consumer will be a "major differentiator of success for our customers."
"We know we are on the cutting edge of technology and price wise we are better than anyone else for the quality," said Ivanic. "Our ability to make their consumer research faster and more insightful is proving to be a critical ingredient of such success."