Arcturus Moves Forward With COVID-19 Vaccine Clinical Trial
Tuesday, July 21, 2020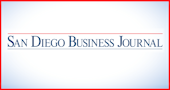 San Diego-based Arcturus Therapeutics Inc. announced its vaccine has been approved to proceed with Phase 1/2 Clinical Trial for its vaccine candidate, LUNAR-COV19. 
The company said that under the guidance of the Singapore Health Sciences Authority (HSA), the trial plans to enroll up to 108 adults, including older adults. Follow-up will be conducted to evaluate safety, tolerability and the extent and duration of the humoral and cellular immune response.
"The approval of the Clinical Trial Application for LUNAR-COV19 is a critical milestone for Arcturus. We are excited to advance this promising vaccine candidate into clinical trials," said Joseph Payne, President & CEO of Arcturus.
Arcturus is developing messenger RNA drugs, designed to get the body to make its own medicine.
It's difficult to coax RNA into cells without the body destroying them first. So, Arcturus developed its own RNA delivery system.
In early March, Arcturus announced a grant of up to $10 million from a Singapore government agency to co-develop a COVID-19 vaccine.