CMX's Software Helps Brands Maintain Trust With Customers
Sunday, July 19, 2020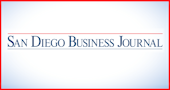 CMX, a San Diego-based company which provides cloud-based platforms for managing quality, risk and compliance, is helping businesses digitally transform their supply chain and retail operations, food safety and guest experience as they navigate the COVID-19 pandemic.
The company was incubated "in the lab" in 2008 and was incorporated by Founder and Chief Executive Officer Mitch Porche in 2010 after inking a partnership with its first customer.
Now having been in operation for more than a decade, CMX is a household name among leading global brands in the food and hospitality sectors, helping companies of all sizes build and maintain trust with their customers.
Developing an Enterprise Quality Management Solution (EQMS), CMX helps its users gain control over their quality, risk, and compliance programs. Jim Hardeman chief product officer of CMX said its software provides stakeholders and decision makers the oversight and visibility to manage and ensure quality, consistency, and safety as a continuum from the supply chain through to retail operations.
"Through our software, we help clients with everything from designing and sourcing the food, to managing all their supply chain partners, as well as the process and procedures of getting that food into the restaurant or store consistently and with quality and safety," he added.
CMX's client base spans from companies in food, retail, grocery, manufacturing, and service industries. Notable customers include global restaurant chains such as Taco Bell, Burger King, Popeye's, Sonic, Red Robin, Checkers, Outback Steakhouse, and Arby's, among others.
800,000 Users On Platform
To date, the company's software, called CMX1, has more than 800,000 users across 120 countries where it is used to achieve and maintain quality and operational excellence.
The solution sidesteps the hassle of traditional legacy systems which are often inflexible and siloed. In particular, the software eliminates many manual, time consuming processes as well as provides transparent and quality data enabling brands to make better business decisions and operate consistently at scale.
Another competitive advantage of CMX's platform is that it is designed to be both comprehensive and modular, while highly configurable.
One of its clients is Restaurant Brands International (RBI), one of the largest quick service restaurant companies in the world which includes the Burger King, Tim Hortons and Popeyes brands.
CMX began working with Burger King's global quality team in 2014 to achieve and maintain quality and operational excellence – a big challenge in today's complex operating environment and a common problem for fast growing brands.
Diego Beamonte, head of quality assurance for Restaurant Brands International said over the years the company has been a tremendous partner to work with.
"Our operating environment is incredibly complex; we're a global brand with locations around the world, our menu is diverse, and we source from thousands of suppliers. It's a tough problem to tackle and CMX was the right choice for us," said Beamonte.
A huge customer for CMX, RBI brings in more than $30 billion in system-wide sales annually and has over 25,000 restaurants and is in over 100 countries. CMX generates its revenue by licensing its software and operates completely on Amazon Web Service (AWS).
Navigating COVID-19
When the coronavirus hit, CMX increased its focus on helping businesses keep operations going at the retail level as customers were navigating uncharted waters.
In June, quick service brand Checkers & Rally's selected the company's ActivityStudio application, an operational execution solution, to support their nearly 900 locations nationwide to digitize and operationalize food, guest and employee safety procedures. Over the last 24 months Checkers & Rally's has opened more than 80 new restaurants and added 34 new franchisees to the system.
Companies are tapping CMX's platform to not only protect their existing customers but also their employees.
"Compliance, food safety and guest and employee safety are not optional, they're a part of doing business. What we are experiencing with the coronavirus just amplifies this," said Danielle Williams, operations services manager for Checkers Drive-In Restaurants. "The ROI of investing in digital tools like ActivityStudio is in the efficiency and automated documentation and record-keeping, allowing the field and regional general managers to get back to the business of serving and protecting our guests and employees."
Williams added that the team examined 15 different solution evaluations and multiple product demos, and was drawn to CMX because of ActivityStudio's design, efficiency, and ease of use.
Today, most if not all public-facing businesses are required to perform temperature monitoring for employees, symptoms and exposure screening, as well as cleaning and sanitizing their businesses multiple times a day.
Not surprisingly, Porche said, the company has seen an increase in "heightened" awareness and focus by industries towards customer safety, employee safety and overall cleanliness of their operating environment.
On Track to Hit Revenue Target
Not impeded by COVID-19, over the last three years CMX's revenue has grown at an 82% rate. This year, its goal is to realize a 40% overall growth rate.
"We are well on our way to achieving that goal," said Porche. "We've been on a steady growth curve growing at about 82% over the last three years in revenues prior to COVID-19. We are still on track to hit our growth goal for the year." Revenue numbers were not disclosed.
Post-COVID, world health and safety has never been more important.
"We believe that there is certainly a growth opportunity for a business like ours," said Porche. "We are very fortunate to be in the position we are in — helping companies respond to this crisis and helping them come back online while protecting their employees and their businesses."
CMX is headquartered in La Jolla, the company employs 36, and approximately 26 are local. The privately held company was funded by Small Business Administration (SBA) loans from a San Diego bank along with founder capital.
Looking ahead, the company plans to enter new areas outside of the food industry such as marine and facilities inspections, construction, manufacturing, and transportation, skilled nursing, and home health. The company is also considering outside capital from investors to further growth opportunities.