SHIPBUILDING: NASSCO BUILDS 2 CARGO CARRIERS FOR MATSON
Second Ship From $511M Order Launched
Friday, July 17, 2020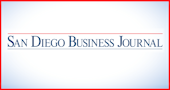 General Dynamics NASSCO sent a commercial cargo ship that it is building for Matson Inc. down the inclined ways of its Barrio Logan shipyard and into San Diego Bay on July 2.
It is the second of two ships it is building for Matson under a $511 million order, placed in 2016. Matson plans to use both ships to carry vehicles and containerized cargo between Hawaii and California. The first ship, the Lurline, is already operating on that route.
Shortly before the 50,000-ton ship slid into the water, Peggy Forest — wife of Matson President Ron Forest — broke a champagne bottle against its hull and christened it Matsonia.
NASSCO will now prepare the ship for sea trials in October. It plans to deliver the Matsonia in the fourth quarter.
The West Coast shipyard of General Dynamics (NYSE: GD) splits its business between ship construction and U.S. Navy ship repair, with new construction taking a 60% share. The Matsonia had to go into the water to make room for NASSCO to build the second of its Navy fleet replenishment oilers, said Dennis DuBard, the company's government relations representative.
1920 Law Helps NASSCO
Overseas shipyards can beat U.S. shipyards in what they charge to build commercial vessels. A U.S.-built ship will likely cost about three times the amount of a ship built in China or South Korea, Matson CEO Matthew Cox said in June 2019, following the launch of the Lurline.
Commercial shipbuilding remains in San Diego and other U.S. ports because of a law called the Jones Act. The act, which has its 100th anniversary this year, has several requirements. One of them is that ships traveling between two U.S. ports must have been built in the United States.
Therefore Matson, which has runs between the U.S. mainland and Hawaii, has to buy American. So did a previous NASSCO customer, TOTE, which carries goods between Florida and Puerto Rico. NASSCO produced two ships for TOTE.
NASSCO also finished eight commercial tankers in recent memory. The yard has turned out about a dozen commercial ships over the last half-decade, DuBard said.
The business continues talks with potential commercial customers, the executive said.
In 2019, the earnings of a U.S.-flagged vessel needed to be about $55,000 per day over the life of the ship to support a predicted lifetime earnings value equal to the new-build asking price of about $125 million. That is according to U.K.-based VesselsValue, which studies shipping.
The Jones Act fleet is generally older than the worldwide fleet as a whole. As of 2019 the average age of a Jones Act ship was 20 years, while the average age of the non-Jones act fleet was 12.7 years, according to VesselsValue.
Military Work
NASSCO has a deal for six fleet replenishment oilers for the Navy and has contracts to build additional Navy auxiliary ships called expeditionary sea bases. "We're pretty flush with work on the Navy side," DuBard said. The shipyard supports 3,100 workers.
The Matsonia is 870 feet long, 114 feet wide and has a draft of 38 feet. It is called a "con-ro": one part container ship and one part roll-on, roll-off ship. The latter is a kind of ship that carries vehicles which can be driven aboard and parked.
As a container ship, Matsonia has relatively limited capacity, holding 3,500 TEUs. The abbreviation stands for 20-foot equivalent units. The largest container ships at work on the seas are about 1,300 feet long and hold 24,000 TEUs, roughly seven times the capacity of the Matsonia.
The Matsonia has Tier 3 engines, which reduce the levels of particulate emissions by 40% and nitrogen oxide emissions by 20%, as compared to Tier 2 standards. The engines were subsidized by California Climate Investments, a statewide initiative that puts billions of dollars' worth of Cap-and-Trade funds to work reducing greenhouse gas emissions.
Compared to the sendoff of the Lurline in 2019, the launch of the Matsonia was a low-key affair.
Some 2,500 people turned out at the shipyard for the 2019 launch. The more recent event was attended by NASSCO workers and perhaps 10 outside guests, wearing masks and standing 6 feet apart from one another.