Carlsbad Deal Underscores Vibrant Life Science Market
Tuesday, July 14, 2020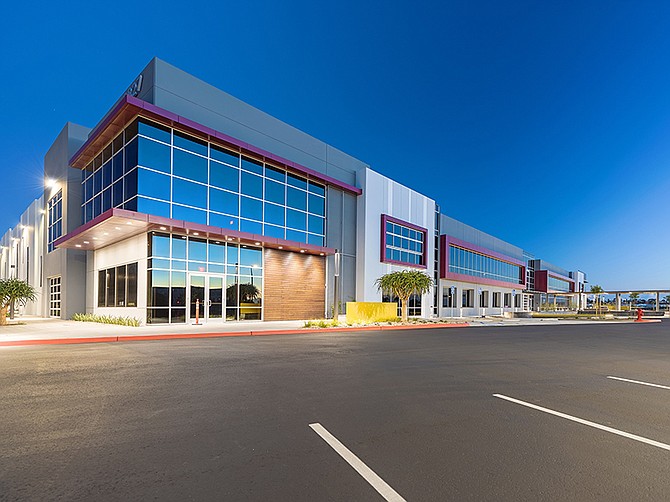 A Carlsbad life science building has been fully leased to a pharmaceutical company that plans to use it for a $110 million gene therapy manufacturing operation that is expected to open in 2021.
Developed by RPG, formerly RAF Pacifica Group, the 146,108 square-foot building at 2827 Whiptale Loop West was leased to MilliporeSigma, a subsidiary of Merck KGaA based in Germany.
Terms of the lease were not disclosed.
RPG then sold the fully leased building for nearly $40.5 million to BLT Enterprises based in Los Angeles.
The building, named Create by RPG, was designed as what the company called "a lifestyle campus" with two-story lobbies, retractable windows, solar power, an outdoor sundeck, a bocce ball court, barbecue area and ocean and canyon views.
The lease and sale were brokered on behalf of RPG by Aric Starck, a vice president of Cushman & Wakefield.
Healthy Market
Starck said the lease and sale "further reflects the continued growth and desirability of the local life science market."
The deals are indicative of just how strong the life science market is in San Diego County, even in the midst of the COVID-19 pandemic.
Cushman & Wakefield, in a June report on the life science industry nationally and in San Diego County, said that many life science companies have the potential to emerge from the pandemic stronger than they were before it started.
In San Diego County, Cushman & Wakefield reported that "Despite COVID-19, transactions continue to move forward and demand remains strong."
"Life sciences companies continue to be active in touring and searching for space while adhering to social distancing practices," Cushman & Wakefield reported. "
Starting the year with a base of 19.8 million square feet of life science space county-wide, Greg Bisconti, executive managing director with Cushman & Wakefield's life sciences practice group, predicted that the life science sector would experience a fairly robust growth looking ahead.
Within five years, Bisconti said he expects San Diego's life science industry will take up a total of 22 million to 25 million square feet of space.
"Life sciences is the bright spot in real estate, in my mind, especially compared to other sectors," Bisconti said.
Looking Ahead
The three companies with the largest life science holdings in San Diego County are Alexandria Real Estate Equities at 5.4 million square feet, BioMed Realty with 2.8 million square feet, and HCP with 1.8 million square feet, according to Cushman & Wakefield.
The market is tight with an overall vacancy rate of 7.6 percent, according to Cushman & Wakefield.
Torrey Pines continues to be the primary submarket for life science companies, but Sorrento Mesa was listed by Cushman & Wakefield as "the next phase of major growth for life sciences real estate as more and more projects are acquired and converted to laboratory space."
The pandemic at first hit the life science market, just as it did other sectors.
"The first week of March, it felt like everyone just hit the pause button," Bisconti said. "It was kind of like a bomb went off and everyone was in kind of a state of shock but then they looked around at each other and said 'I guess we're going to be alright.'"
Unlike some other sectors for commercial real estate, the shock quickly abated for life science.
"The life science market started to come back pretty aggressively in the first or second week of April. From that point on, it just started to pick up," Bisconti said.
Investors who may have put their money elsewhere prior to the pandemic are taking a harder look at life sciences.
"I don't see interest in life sciences waning anytime soon, and I'm hopeful it inspires more STEM (Science, Technology, Engineering, and Math) education and interest by promoting the successes of the life sciences industry," Bisconti said. "Our sector is in the limelight as of late, and I'm hoping it will lead to further investment, innovation, and ultimately cures."