Sempra to Put $5.82B Back Into Company
Monday, July 13, 2020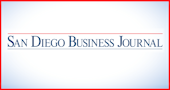 Sempra Energy increased its earnings guidance after completing the sales of its two South American utilities, and said it is now looking forward to improving its North American infrastructure.
The corporation predicts adjusted earnings per share in the range of $7.20 to $7.80. Previously it was in the range of $6.70 to $7.50.
In announcing the change on June 30, Sempra said the change was due to "enhanced visibility into earnings growth related to progress made on the company's strategic plan."
Over the past several years, Sempra has been shifting its focus to North America, spurred in part by activist shareholders who urged the company to sharpen its focus.
Sempra is the parent to San Diego Gas & Electric Co. and Southern California Gas Co. It also has a majority stake in a large Texas utility, Oncor Electric Delivery Co. LLC. It has an energy distribution business in Mexico and is building liquefied natural gas (LNG) export plants on the Gulf Coast. In addition, Sempra has announced plans to export LNG from Baja California.
Sempra gained $5.82 billion in the spring and early summer from selling its utilities in Peru and Chile. Sempra said it was using proceeds to strengthen the company's balance sheet and liquidity position. The corporation also plans to invest in infrastructure for its North American energy distribution networks.
A Good First Quarter
The increased guidance "does not come as much of a surprise," wrote Sophie Karp, equity research analyst at KeyBanc Capital Markets.
Sempra earned roughly 40% of the midpoint of its prior guidance in the first quarter and guided to the top end of the prior guidance during its last earnings call, she wrote. "We believe that the official guidance raise essentially puts bookends around current 2020 consensus EPS [earnings per share] of $7.35."
Under a different accounting method — generally accepted accounting principles or GAAP — Sempra said that its earnings per share is expected to be in the range of $12.38 to $13.32. Previously the company predicted a range of $11.88 to $13.02. (GAAP earnings per share includes a gain on the sale of the South American businesses, the effect of Aliso Canyon litigation on subsidiary SoCal Gas, and losses associated with the company's investment in RBS Sempra Commodities LLP — all excluded from adjusted earnings per share.)
South American Buyers
Sempra sold its Luz del Sur electric utility in Peru to China Yangtze Power International (Hong Kong) Co. Ltd. for $3.59 billion cash. It announced it had completed the sale on April 24.
Then on June 24, Sempra announced it had completed its $2.23 billion sale of its Chilean business, Chilquinta Energía S.A., to another Chinese company, State Grid International Development Ltd.
In 2019, Sempra sold its renewable energy business and natural gas storage assets not related to its utilities. All of those sales, including the South American sales, brought in $8.3 billion in cash.
"By successfully executing on a broad capital recycling program, the past two years have proven to be transformational for our company and have allowed us to efficiently concentrate our capital program on the most attractive markets in North America," said Trevor Mihalik, Sempra's CFO, in a statement.
Between this year and 2024, Sempra said it plans to invest $32 billion in transmission and distribution assets in Texas and California. Both markets promise growth, Sempra told investors earlier in the year.
Texas has been growing, with a reported 1,000 people moving to the state every day. Oncor serves three of the top 10 fastest growing counties in the United States, as well as three of the top 10 fastest growing metro areas. Oncor's service territory covers a wide area including the Dallas-Fort Worth metro region.
Karp, in a May research note, said it appears that Sempra will focus on organic growth and execution in the near term; "… deal activity will have to take a back seat … given broader economic uncertainty."
The buyer of the Chilean utility, State Grid International Development (SGID), is a subsidiary of State Grid Corp. of China. SGID has investments in the Philippines, Brazil, Portugal, Australia, Hong Kong, Italy, Greece and Oman.