Dinner With A View Pop-Up Event To Work With Chef Claudette Zepeda
Monday, January 27, 2020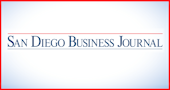 Dinner With A View, a pop-up dinner experience coming to Liberty Station this February, has announced its partnership with local chef Claudette Zepeda, who will prepare three-course meals for all of its guests.
According to a press release, Zepeda previously served as executive chef and partner at El Jardin, was named a 2019 James Beard Foundation Best Chef: West semifinalist and was a season 15 Top Chef contestant.
"I am thrilled to be the chef partner for Dinner With A View in San Diego," said Zepeda. "Guests can look forward to unexpected flavor combinations that will reflect my journey over the last several years, all in one place. I can't wait to greet all the familiar faces in Point Loma in such a beautifully inspired setting!"
Dinner With A View will feature 33 intimate clear frameless geodesic domes that have been transformed into terrariums. The dining event will be located in Liberty Station's Central Promenade and will run from Feb. 6 to March 8.
Travel & Hospitality reporter Mariel Concepcion can be reached at mconcepcion@sdbj.com or 858-634-4625.