Demand for Office Space Is High and Likely to Remain So
Wednesday, January 22, 2020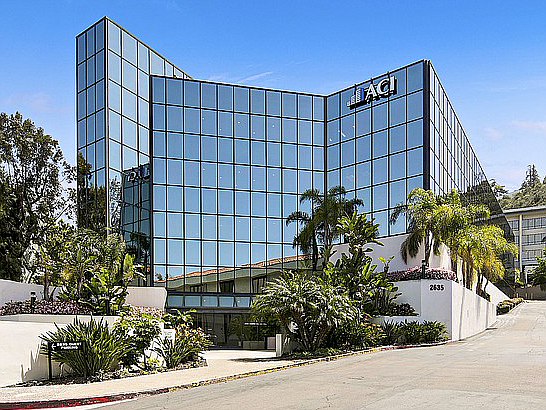 Demand for office space was intense in 2019 and is likely to continue through mid-2020, according to a year-end review by the commercial real estate brokerage JLL.
The firm reported that 2019 has set the pace for "a robust 2020."
"Based on the current demand and leasing activity, I would say it's going to be as strong as 2019," said Tim Olson, a managing director in JLL's San Diego offices.
Positive Absorption
More top-of-the-line Class A office space was absorbed in 2019 than in any year since 2007, when it topped 1 million square feet.
Absorption measures the amount of office space newly occupied against space vacated.
Nearly 990,000 square feet of Class A office space was absorbed countywide, JLL reported. 
UTC, Eastgate and Del Mar Heights were the top submarkets for office space in 2019, according to JLL.
Nearly 90% of the 726,000 square feet of office space under development in those submarkets has been leased before the work is completed.
"The fact that we've had all that positive absorption and a lot of our new construction is 90 percent leased is a real positive for the overall market health and we're likely to see additional new construction," Olson said.
Vacancy Rates
UTC and Eastgate are among the submarkets with the lowest vacancy rates in the county, pegged at about 5 % by JLL.
The vacancy rate Del Mar was projected to be 11% by mid-2020.
Countywide, vacancy has stabilized at a 14-year low 11.2 %.
Olson said he expect office vacancy rates to continue to drop, in part because life science companies have been scooping up office space and converting it to lab space, leaving less on the market.
That's especially been true in Sorrento Mesa and Sorrento Valley.
Push for New Construction
Driving the demand for high-class office space was an unemployment rate that averaged 3.3 % over the past 26 months, forcing building owners to upgrade their property and fueling a push for new construction.
With plenty of employment options to choose from, highly sought-after high-tech and biotech workers expect nothing but the best in their work environment and employers as a result want to lease space in buildings that deliver it.
"You're seeing many employers focus on higher value property which helps with employee retention and attraction," Olson said.
In a side note, KISI, a company that makes keyless lock entrance systems, recently ranked San Diego 12th in the nation when it comes to cities that are attractive to IT professionals.
The top five cities were Austin, Seattle, San Francisco, Washington, D.C., and Dallas.
The flip side the intense demand for high quality office space is that building owners are seeking rents that reached an all-time high at the end of 2019, according to JLL, averaging $3.59 for Class A buildings in the fourth quarter of 2019 and $3.12 per square foot among all classes of buildings.
$2.9 Billion in Sales
Further evidence of the strength of San Diego's office market came from what JLL reported was a record year for sales in 2019 at $2.9 billion with the average sales price rising to an all-time high of $392 per square foot.