American Pizza Manufacturing to Open in La Jolla
Wednesday, January 15, 2020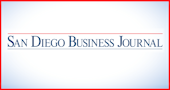 American Pizza Manufacturing, a new pizzeria concept that offers bake-at-home-in-minutes meals, is slated to open early 2020 in La Jolla.
Owned and operated by Andrew Melone, APM will sell pizza, pasta, salads and desserts kits with a "mission to encourage families to return to the dinner table," according to a press release.
"Harkening back to the era in American history when food was a valuable social currency and families gathered around the dinner table for meals with regularity, American Pizza Manufacturing will provide families with more flexibility when it comes to meal-time," the release reads. "No prep. No pomp. Just home-cooked goodness."
Melone was inspired to launch the company while living in Chicago and working as a marketing executive. Because of his own overbooked schedule, he relied heavily on his family's weekly pizza nights for quality family meal time. He loved the convenience of the bake-at-home concept so much, he became an early investor in the Chicago-based HomeMade Pizza Company. Now, back in San Diego, Melone hopes to recreate the model.
"APM is really a celebration of the greatest generation era when hard-working American families ate together around the dinner table on a nightly basis," he said. "Life is more complicated now, we understand that. So, our concept is simple. We exist to help families eliminate the hassle of meal planning and preparation. We utilize the finest ingredients to assemble fresh, delicious meals for our customers, made to order and never frozen. You bake it when you're ready."
American Pizza Manufacturing utilizes a four-ingredient dough that is locally sourced, organic when possible, according to the press release. Patrons can order via the APM app and the company website, as well as via phone or its walk-in counter service at the 1,700 square foot headquarters in La Jolla. Home delivery is available for select neighborhoods.
Travel & Hospitality reporter Mariel Concepcion can be reached at mconcepcion@sdbj.com or 858-634-4625.