Neurocrine Gains Option to License Epilepsy Drug; Deal Worth up to $412M
Tuesday, January 14, 2020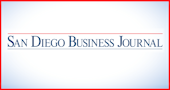 San Diego-based Neurocrine could buy the rights to yet another experimental epilepsy drug, per a recently announced agreement that could be worth up to $412 million.
Neurocrine inked the deal with Swiss biotech Idorsia, which is targeting a rare form of pediatric epilepsy, though the companies didn't specify which one.
Idorsia's drug candidate, ACT-709478, is expected later this year to get regulatory approval to begin a mid-stage clinical trial. At this point, Neurocrine would have 30 days to license ACT-709478.
Should Neurocrine exercise the option, the company would pay Idorsia $45 million in cash, $7 million in research and up to $365 million in regulatory and development milestones.
ACT-709478 underwent an early clinical study in adults and is slated to start a phase 2 clinical trial in pediatric epilepsy in the second half of 2020, according to the companies.
Last year, Neurocrine paid Idorsia $5 million for the option rights and to embark on a preclinical research collaboration.
The tie-up marks Neurocrine's second epilepsy deal in as many months.

Neurocrine last month shelled out $50 million upfront for a drug in clinical testing for pediatric epilepsy that was developed by Xenon Pharmaceuticals.