Road Runner Sports Launches KORSA Apparel Brand
Tuesday, January 7, 2020
Road Runner Sports, the San Diego-based running store chain, has launched a new athletic apparel brand. According to a press release, the KORSA line includes items for both women and men including KORflow for overheating, KORdri to fight sweat, FLEXknit for compression and core stability, and KORfresh, with odor-fighting element.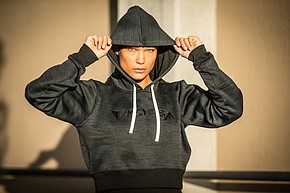 "With over 35 years of commitment to helping consumers achieve their fitness dreams at Road Runner Sports, we were ready to build, create and execute a product line that's designed for higher level performance," said Mike Gotfredson, Jr., president of Road Runners Sports. "The comfort, quality and durability of KORSA's product offerings seamlessly integrated with the right technology gives us the ability to help athletes accomplish their goals while providing a distraction-free experience."
KORSA is now available in all 42 Road Runner Sports retail stores across the U.S. and on RoadRunnerSports.com.
Travel & Hospitality reporter Mariel Concepcion can be reached at mconcepcion@sdbj.com or 858-634-4625.