MG Properties Buys Two Apartment Complexes For $305M
Tuesday, January 7, 2020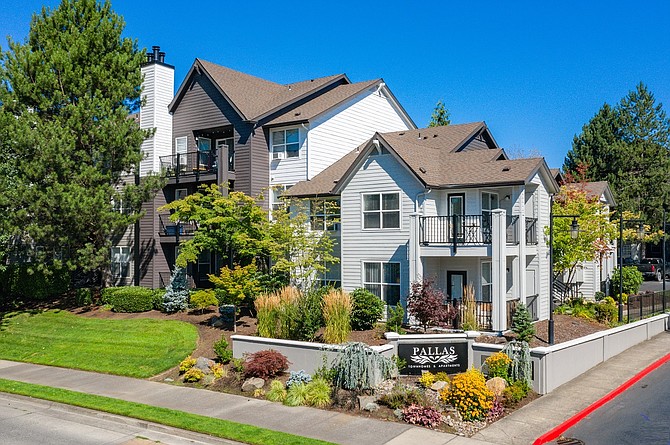 MG Properties Group based in Sorrento Valley has acquired two apartment complexes in Oregon and Washington State for a combined price of more than $305 million.
The firm bought Pallas Townhomes & Apartments in Beaverton, Ore., for $186 million and Tivalli Apartments in Lynwood, Wash., for $119.2 million.
"These acquisitions reflect our continued belief in the economic potential of the Pacific Northwest and allow MG Properties Group to further create economies of scale to enhance the performance of our existing regional portfolio," said CEO Mark Gleiberman.
The company has acquired nearly $3 billion of apartments since 2017.
Built in 1997, Pallas at 15021 SW Millikan Way has 566 apartments.
Financing was provided by Fannie Mae and arranged by Brian Eisendrath and Cameron Chalfant of CBRE.
Tivalli Apartments has 383 apartments at 15631 Ash Way.
Amenities include a two-story clubhouse with multiple fireplaces, seating areas, a gourmet kitchen, indoor sports court and an upstairs game room and sky deck.
David Young and Corey Marx of JLL represented the seller.
Financing was provided by Freddie Mac and arranged by Bryan Frazier and Blake Hockenbury of Walker & Dunlop.
Real estate reporter Ray Huard may be reached at rhuard@dbj.com or 858-277-8904.