COMMUNICATIONS: ALREADY IN BRAZIL, CO. SETS SIGHTS ON REST OF LATIN AMERICA
Viasat Rolls Out Residential Internet Service in Mexico
Sunday, January 5, 2020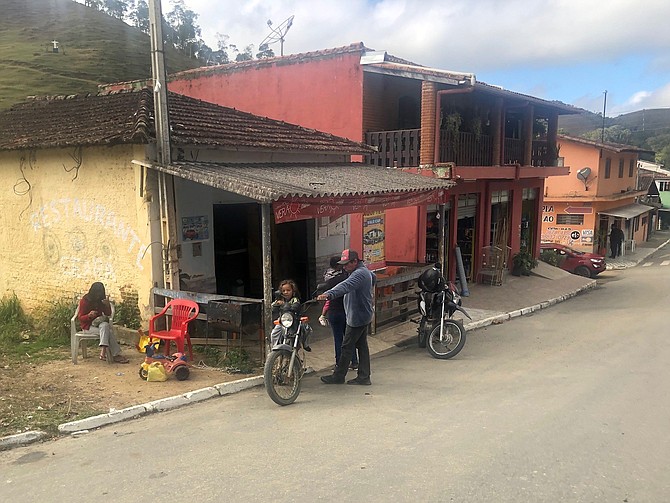 Viasat Inc. plans to dramatically expand its residential internet service in Mexico and Brazil during the coming year.
Executives with the publicly traded company also expect to spend 2020 evaluating how Viasat might best serve other Latin American markets.
Carlsbad-based Viasat (Nasdaq: VSAT) offers what it calls the fastest home satellite internet service available in Mexico. Since it is satellite internet, it can reach subscribers in rural areas, beyond the reach of conventional telecom or cable providers.
Viasat made a soft launch in northern portions of the Mexico, such as the region north of Monterrey in Nuevo León state (southeast of the southern tip of Texas). The business formally announced the service on Dec. 11.
Mexico is "an awesome country for us," said Lisa Scalpone, Viasat's vice president for Latin America residential service.
With the rollout, Viasat is introducing new systems for support and billing, the executive said.
ViaSat-2 Covers the Country
Viasat plans to offer satellite internet to residents of the areas around Mexico City this month, Scalpone said. Company officials said plans are to roll out the service across the country in early 2020.
Retail service may be appropriate for 70-80% of the country, the executive said.
Viasat promises service to residents beyond the reach of other providers. "Customers skew out of the most densely populated areas," Scalpone said.
The business plans to deliver the service through dealers in towns and cities, or offer the service directly.
The San Diego County company is rolling out its Mexico service using its high-capacity ViaSat-2 satellite, which it launched in June 2017 and put into service in early 2018. ViaSat-2 offers coverage for all of Mexico, most of Central America and the Caribbean. (Coverage also includes the continental United States, most of Canada and Atlantic shipping lanes to Europe.)
A Variety of Service Plans
Viasat said it plans to sell its most basic residential service for a monthly charge of about $79.50 in U.S. currency (or 1499 Mexican pesos). The figure includes equipment and taxes. An upgraded plan letting customers use more data will go for $143 per month (or 2699 pesos).
Internet speeds are up to 50 megabits per second on Viasat's premium (or Best) plan for Mexico. The speed is fast enough to let customers watch streaming video. Netflix recommends 25 megabits per second to stream ultrahigh-definition video.
"We excel at streaming video," Scalpone said.
The Best plan will not be available in all areas of Mexico. Viasat's standard plan, available everywhere, will offer internet speeds up to 12 megabits per second.
Hotspots and School Internet
For several years, Viasat has operated community Wi-Fi hotspots in rural Mexico, where internet is not commonly available. The company estimates it has brought internet connectivity within reach of more than 1.7 million people. Prices for the service are as low as 50 cents per hour.
Such community Wi-Fi is available in Brazil, as well. A partnership with Brazil-based Telebras gives Viasat satellite capacity over that South American country. The business has rolled out satellite internet connections to 10,000 schools in Brazil.
Scalpone has also worked as Viasat's general manager for Brazil. Her job has meant frequent travel to Latin America. The executive said she has experienced the Amazon, riverboats, floods and "all manner of interesting things." She described Brazil as a country the size of the United States with only a fraction of the road network.
Viasat executives plan to review the legislative environment in other Latin American countries to see which governments seem receptive to the satellite internet service, Scalpone said.
Viasat's future plans are to launch a constellation of three satellites — dubbed ViaSat-3 — which together will offer nearly global coverage.