Miramar-Based Gaya Gaya Restaurant Closes
Friday, January 3, 2020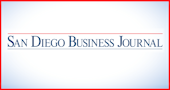 Gaya Gaya Bar & Kitchen, a Filipino restaurant located on Miramar Road, has closed.
On Jan. 1, owner and chef Danilo "DJ" Tangalin, posted a letter on Facebook thanking his followers for their support and explaining that rent increases in 2020 forced him to shut the eatery.
"With a heavy heart we are announcing we are no longer going to continue serving at the Miramar location," he wrote. "We are facing a rent increase for 2020 and with the upcoming minimum wage increase, we will have a difficult time operating such a huge restaurant."
Tangalin assured his customers that he plans to look for a new location, something smaller and "manageable", in the near future.
"We will be on the lookout for venues to do occasional pop ups as well," he said. "2020 is all about new beginnings so that is what we shall do. From our family to yours, we thank you from the bottom of our hearts. We will forever appreciate the love and support you all gave us."
Gaya Gaya opened last June after Tangalin, former chef at Bivouac Ciderworks, took over what was Sarap Filipino Kitchen.
Travel & Hospitality reporter Mariel Concepcion can be reached at mconcepcion@sdbj.com or 858-634-4625.