CO. HAS FOUR FIRMS UNDER MANAGEMENT, OPEN TO MORE
Maravai LifeSciences Fine Tunes a Variety of Acquisitions for GTCR
Thursday, January 2, 2020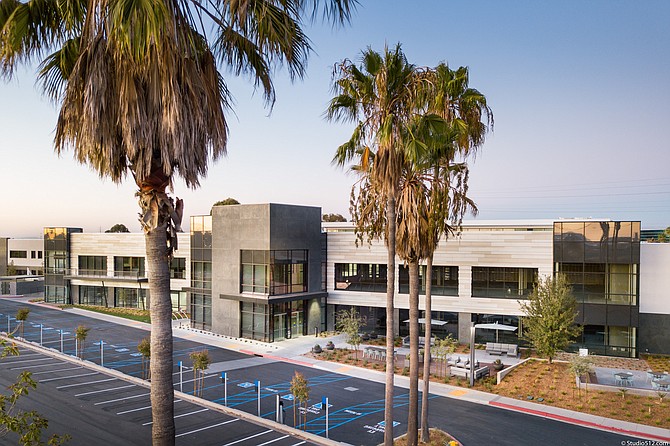 San Diego's Maravai LifeSciences launched in 2014, armed with a war chest of $300 million to buy and grow life sciences companies.
Five years later, Maravai has invested at least that amount, according to Harjit Kullar, Maravai's vice president of marketing.
The company has acquired four life sciences companies, one of which recently moved into a new 105,000-square foot headquarters in San Diego. GTCR, a Chicago-based private equity firm, started Maravai.
Kullar said the company's model is to take "good companies and make them great."
"The founders have taken them as far as they want to take them, and then we come in with our management expertise and see if we can take them to the next level," said Kullar.
Complementing Science With Business Brains
He added with many life sciences companies, the founders are scientists with technical savvy but maybe aren't as versed in business development or hitting the next wave of growth — a specialty of Maravai.
The company has 313 employees, up from 181 employees in 2016.
Asked about Maravai's biggest hurdle so far, Kullar said each of the companies under the Maravai banner has different needs.
"It's taking four companies from a very kind of different starting point and getting them to the same kind of destination," he said.
"We go in and we assess where they're at. We look at where they want to be and the journey to get them there."
Maravai is open to more acquisitions, if within the company's wheelhouse — relatively young life sciences firms with recurring revenue and a need for seasoned leadership.
"We're always looking for companies that are complementary," Kullar said.
A Fourfold Investment Strategy
Maravai's portfolio companies are Vector Laboratories, Cygnus Technologies, TriLink Biotechnologies and Glen Research.
TriLink recently moved into a new 105,000 square-foot-headquarters in Sorrento Mesa, including 50,000 square feet dedicated to manufacturing. Maravai invested $40 million in the facility.
TriLink synthesizes DNA and RNA for research, diagnostic and drug development purposes. RNA drug development is having a moment, thanks to biotechs seizing on RNA interference to combat a variety of diseases, among the reasons that TriLink grew its footprint.

"It was about scaling up our operations to keep up with how the market is growing and expanding in this space. And obviously, us moving into a new facility is really the end result of us looking at that challenge and saying, 'look, how do we continue to develop our expertise to stay aligned with where our customers are going and their demand,'" Kullar said.
He added that RNA advances complement the advent of CRISPR, a genetic engineering tool that's all the rage in biotech.
In 2014, GTCR tapped the expertise of former Gen-Probe executives Carl Hull and Eric Tardif to lead Maravai. Both are still at the helm.
Other GTCR Bets
Earlier this year, GTCR bet on two other San Diego executives to lead Corza Health, a separate entity which has a mission that's similar to Maravai. Former Nuvasive CEO Greg Lucier and former GreatCall CFO Brian Berning are overseeing Corza.
San Diego has no shortage of life sciences companies feeding and driving the drug development ecosystem, making the region a good place for such acquisition-driven ventures.