TOOTRiS Puts Technology To Work on Child Care Solutions
Thursday, February 27, 2020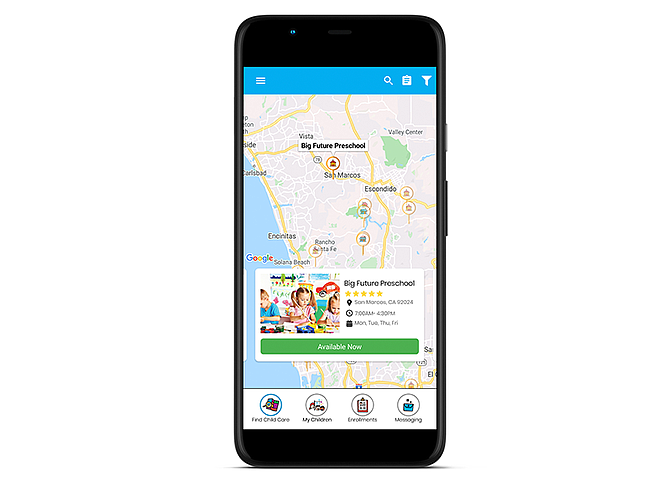 Child care is one of the biggest expenses for San Diego parents, and it's not just families that are taking a hit.
Child care issues cost the U.S. economy an estimated $4.4 billion in lost productivity each year and impact employee retention rates.
"When child care is not available for working parents, one of two parents has to make a very difficult decision. If parents don't find suitable or affordable childcare, then one of the two parents  —  typically the woman — drops out of the workforce." said Alessandra Lezama, CEO of TOOTRiS.
TOOTRiS, a childcare startup headquartered in San Diego, is seeking to provide quality and affordable on-demand childcare services through its technology platform.
Founded last year, the company plans to enable child care experts, center directors, employers, and parents to maximize family care benefits through the company's application-based technology.
16 Full-Time Employees
TOOTRiS said it has recently closed venture funding from angel investors, the amount was not disclosed. Still in the early-stage, the startup has 16 full-time employees.
The startup offers universal enrollment utilizing digitized child care records within the platform, which staff can access when needed, allowing care providers to publish availability and match parent demands with available care around the clock.
Through TOOTRiS' solution, the company also looks to "augment" inventory the company said. It will work to provide incentives to the private industry to build more centers. In addition, it wants to create opportunities for parents to tap into various sources of financial aid, including access to an early education scholarship fund designed to help median to low-income families afford quality child care services.
Most recently, the startup said it has been building in "stealth mode" for the past year and will transition into corporate offices in Sorrento Valley sometime in early March.
"We are already seeing exponential growth even before their official market launch," TOOTRiS founder, Lezama said. Lezama, who incorporated the company in 2019, is a veteran technology executive who has accumulated over 20 years scaling and turning around underperforming tech companies.
Impacts Economic Development
According to a study conducted by Child Care Aware of America, Companies lose $4.4 billion annually because of child care related absenteeism.
Companies like Microsoft, Netflix and Deloitte offer strong family benefits in order to recruit and retain talent, but offering similar packages remains a challenge, especially for small- to medium-sized businesses.
Consequently, many employees, particularly women, leave their jobs to care for their children, even if they had planned to continue working.
"It's a huge problem because it impacts every sector. It impacts the local economy, the retail space, and others," Lezama said, "For example, when the family income goes down, they now have less spending power. They're not buying shoes, going out for a meal, they're not spending money. It impacts the entire cycle of economic development."
Competitive Market
Other startups focused on early childhood care that have recently raised funding include Winnie, which serves as a child care center directory; Wonderschool, for helping people start in-home daycares and preschools; and London-based childcare platform Koru Kids.
TOOTRiS aims to create an early childhood educator economy by providing automation tools for licensing, managing and marketing of high-quality child care, empowering early childhood educators  to open up their own family child care centers.
The startup said its initial focus is to recruit early childhood educators graduates, stay-at-home mom, retired professionals, and so-called empty nesters.
Beyond compliance with the current state licensing requirements by the Department of Social Services, TOOTRiS employs a set of additional background testing, training, certifications, and technology, ensuring safety and quality.
Business Model
For now, TOOTRiS' business model will be a subscription-based business. Providers will pay a subscription fee as well as parents to gain access to TOOTRiS' tools and services. The company said it will also generate revenue from advertisements.
"Long-term, our vision is that every neighborhood should have a family child care provider, with a formal program for infants all the way to year 5, at least," Lezama said.
As of today, the startup said it's onboarding family childcare centers as well as, center-based organizations so that they have the most updated real-time availability database, accessible to parents and providers. The database will be the first to provide visibility to parents and providers, according to the company.
"Child Care for all is a tremendously complex problem," Lezama said. "The problem hasn't been solved in more than a decade. And every year it gets worse, as more children are left out of adequate quality child care and education  —  that's why the timing is now."