BlueNalu Raises $20M Series A Round
Wednesday, February 26, 2020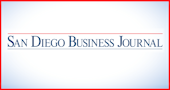 San Diego-headquartered BlueNalu, a food company producing seafood directly from fish cells, announced it closed a $20 million Series A funding round.
The round was co-led by Stray Dog Capital, CPT Capital, New Crop Capital, and Clear Current Capital LLC, each of which participated in their previous seed round. In addition, the round included strategic investors Griffith Foods, Nutreco, Pulmuone, Rich Products Corp., and Sumitomo Corp. of Americas.
The company said it will use this investment to develop a pilot production facility in San Diego, expand its team, focus on implementing strategic alliances for global operations and distribution, and prepare for market launch.
BlueNalu raised $4.5 million in 2018, bringing its total capital raised to $24.5 million to date. The company received interests from a diverse pool of investors spanning 11 nations, from Brazil and Saudi Arabia to Japan and Sweden.
According to the company, it will be expanding its 6,000 square-foot office to a 12,000 square-foot facility, building out a "mini-factory" adjacent to the office to test making small batches of the product.
BlueNalu employs 16 local employees and plans to hire an additional 5 to 10 people each quarter over the next year, according to the company.