Virtual Reality Startup Hosts Live Streaming of Coronavirus Research
Thursday, February 20, 2020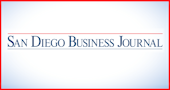 A San Diego-based software startup Nanome hosted a live stream with their user Data61, a leading Australian government research lab to examine the coronavirus.
In particular, Data61 is using the startup's virtual reality software to study the novel coronavirus models for the development of a vaccine.
Dr. Michael Kuiper, a bio-molecular modeller demonstrated the use-cases of virtual reality technology to visualize and investigate the coronavirus protease as a potential target for a vaccine that will protect against COVID-19.
"I consider Nanome (and virtual reality) a crucial tool for our work these days," Kuiper said, "The VR perspective and intuitive manipulation allows you to get a really good feel for the structure, which is especially important for the coronavirus work."
Nanome gets most of its business from the enterprise and pharmaceutical sector. In addition, the company licenses out its software on a subscription basis to pharmaceutical companies, as well as teachers and researchers.
So far, the company has raised up a total of $3 million in funding, including an investment from local angel investor Taner Halicioglu's fund, Keshif Ventures, and early-stage venture capital firm Sparkland Capital.