Vuori Clothing Names Catherine Pike New Senior Director of Retail
Wednesday, February 19, 2020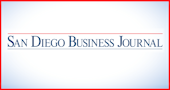 Vuori Clothing, an activewear brand launched in 2015 and headquartered in Encinitas, has appointed Catherine Pike as its new senior director of retail.
According to a Vuori, Pike was formerly an executive at Lululemon Athletica and has more than a decade of experience in sales and marketing. Most recently, she served as executive vice president of franchise operations for San Diego-based Fit4Mom. Pike is also a licensed lawyer in Colorado and California.
Currently, Vuori has five retail store locations, including Encinitas, Manhattan Beach, San Francisco, Del Mar and Newport Beach. By end of this year, the brand hopes to open an Orange County flagship, two more stores in the Bay Area and an additional Los Angeles store, according to the company, with hopes of targeting markets like Scottsdale, Ariz., Denver, Colo., Austin, Tex., Seattle, Wash., Portland, Ore., Chicago, Ill., and New York City, in the future.
In 2019, Vuori received a $45 million investment from Norwest Venture Partners equity firm.
Travel & Hospitality reporter Mariel Concepcion can be reached at mconcepcion@sdbj.com or 858-634-4625.