Neurocrine Beats Analysts Forecast For Fourth Quarter
Sunday, February 16, 2020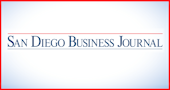 Neurocrine posted better-than-expected sales and earnings in fourth quarter results with an uptake in the company's movement disorder drug.
The San Diego biotech reported $244.1 million in revenue, an 86% year-over-year jump. That followed more patients taking its drug ingrezza for tardive dyskinesia, which causes jerky, involuntary movements.
Analysts expected $230.9 million in revenue, according to figures compiled by Thomson Reuters. A sliver of revenue came from collaboration agreements.
Neurocrine executives said the company's education and advocacy efforts have translated into increased sales.
Educating Patients, Caregivers
"First and foremost, 2019 was a year where we continued to make progress in our primary focus of educating health-care providers, caregivers and patients about tardive dyskinesia," CEO Kevin Gorman said in an earnings call.
"These efforts will continue in 2020 and beyond, because the vast majority of tardive dyskinesia sufferers are still struggling, while waiting for a diagnosis and appropriate treatment.
The fourth quarter revenue increase outpaced a rise in expenses amid an expansion in the company's sales force and more clinical development activity. Neurocrine said net income came to $34 million in the quarter, versus $18 million in the same period of 2018.
Excluding special items, Neurocrine reported adjusted earnings of $102.2 million, or $1.05 per share.
Analysts, who typically exclude special items, expected $0.75 a share in adjusted earnings.
In the earnings call, Neurocrine officials highlighted other parts of the company's pipeline.
The U.S. Food and Drug Administration by April will decide whether to green light opicapone, a therapy meant to prolong the benefits of existing Parkinson's treatment levodopa. Last year, Neurocrine gained North American rights to opicapone from Portugal's Bial for $30 million upfront.
Looking at 2019 in its entirety, Neurocrine recorded $752.9 million in revenue and $37 million in net income.
Epilepsy Drug
Last month, Neurocrine announced it could buy the rights to an experimental epilepsy drug, under an agreement that could be worth up to $412 million. Neurocrine inked the deal with Swiss biotech Idorsia.
Neurocrine has an option to license Idorsia's epilepsy drug that's slated to begin a mid-stage clinical trial later this year. If the trial goes well, the potential treatment would likely undergo one more clinical trial before being considered for regulatory approval.
Per the deal, Neurocrine could pay Idorsia $45 million in cash, $7 million in research and up to $365 million in regulatory and development milestones.
The prior month, Neurocrine shelled out $50 million upfront for a drug in clinical testing for pediatric epilepsy that was developed by Xenon Pharmaceuticals.
One to Watch
Keith Speights, an analyst with financial website The Motley Fool, said Neurocrine delivered a strong fourth quarter. He added the biotech is one to watch in 2020.
"With multiple catalysts potentially on the way, the future looks pretty bright for Neurocrine," he said in a post analyzing the fourth quarter results.

Neurocrine has surged in recent years. Its story was featured in a San Diego Business Journal article last summer about biotechs that came back from the grave.