Business Journal Names Harn Editor
Sunday, February 16, 2020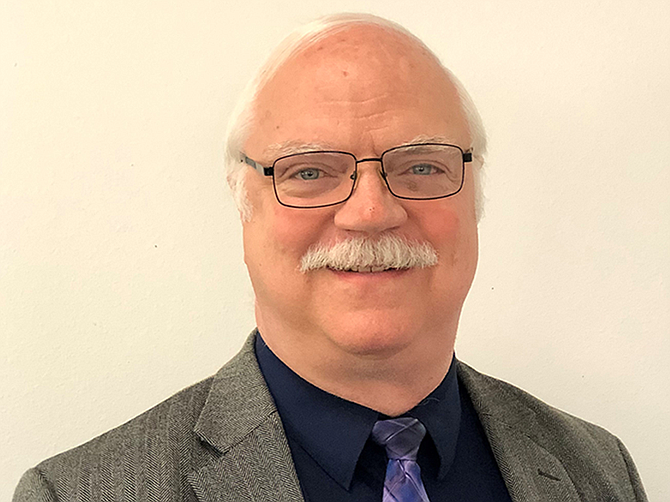 San Diego Business Journal Publisher Barb Chodos has named longtime journalist and media executive Jay Harn as its new editor-in-chief.
Harn will lead the Business Journal's newsgathering efforts.
"It is both an honor and privilege to be joining the San Diego Business Journal. I am looking forward to strengthening the organization's outstanding history of quality journalism," Harn said. "This is an exciting time to be covering business in San Diego. This area is home to so many dynamic organizations and innovative people. We will make sure that the Business Journal reflects the energy of this diverse community."
Harn has more than three decades of journalism experience with much of it local. Most recently, Harn has been the general manager/adviser of San Diego State University's student newspaper, The Daily Aztec and taught journalism at the university. Harn has also served as publisher and editor of newspapers in Los Angeles and Northern California, and in the 1990s owned, edited, and operated his own media company in San Diego -- growing it in 10 years from one small newspaper to a group of eight award-winning publications. Harn has also worked as an editorial consultant, in media mergers and acquisitions, and served as president of two chambers of commerce. He holds a master's degree in organizational leadership and a bachelor's degree in journalism.
Chodos said she is thrilled to have Harn join the SDBJ team.
"Jay's strong local market knowledge and his vast journalism experience will be an incredible asset in strengthening our commitment to the business community.
His experience is unrivaled. Jay is the perfect choice to lead our editorial team and serve the San Diego community with timely, compelling and accurate business news through our successful print product and digital platforms," she said. "His local connections and knowledge will help us continue our goal to showcase great people, industries and companies that serve this region."
Harn and his wife Teresa have two grown daughters and a son. They live in Escondido.