Gates Foundation Awards $50M to Scripps Research
Monday, February 10, 2020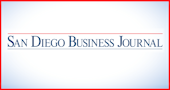 The Bill & Melinda Gates Foundation has awarded $50 million to a division of Scripps Research to push forward potential therapies for tuberculosis and malaria.
Funding will go to scientists at Calibr, an arm of Scripps Research that aims to accelerate drug development. Calibr has produced preclinical drug candidates aimed at malaria, HIV and parasites.
Should preclinical work pan out, the next major step would be human testing.
The five-year grant will also support research into vaccine development, preparing for pandemics, new contraceptives and gut health — along with a Calibr project to repurpose existing drugs for new diseases.
Since 2014, the foundation has pledged $135 million to Scripps Research.
"The foundation's continued generous support will tremendously accelerate our efforts to address unmet medical needs for millions of people around the globe," said Peter Schultz, CEO of Scripps Research and Calibr, in a news release.