CUSTOM CONTENT: Why Are Cannabis Taxes So High?
Sunday, February 9, 2020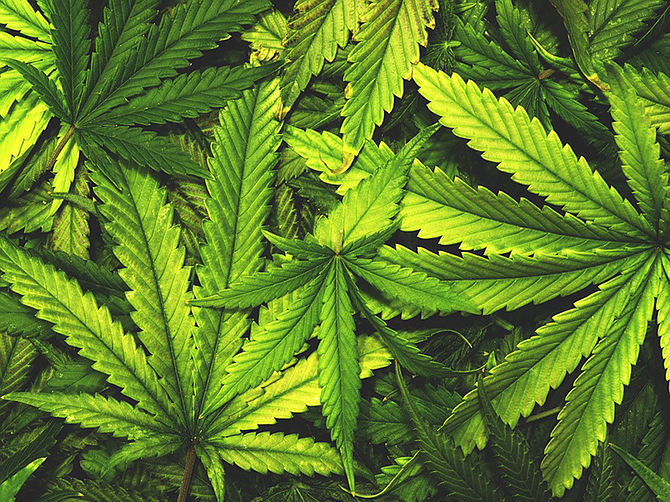 Article by Dave Dallal
Cannabis taxes have been set by regulators through legislation. There are three separate taxes that are being levied against consumers at the retail level.
The city of San Diego Cannabis Business Tax (CBT) is controlled by city council and can be increased (or decreased) per their discretion. The maximum CBT rate that can be charged by the city of San Diego is 15% (the current rate is 8%) The CBT is charged on gross receipts of all cannabis and cannabis related goods not including other mandatory taxes such as sales tax and excise tax. The CBT is also levied against distributors who deliver cannabis products to retailers as well as manufacturers of cannabis products at the same rate further increasing the cost of cannabis goods to consumers.
Excise Tax
The Cannabis Excise Tax is controlled by the California Department of Tax and Fee Administration (CDTFA). The CDTFA levies cannabis excise tax based on two different methods depending on the type of transaction that took place between the distributor and retailer. An "Arm's Length transaction", which is the most common transaction, is where the parties to the transaction engage in a sale that reflects the fair market price in the open market between two informed and willing parties, neither required to participate in the transaction. In this type of transaction, the CDTFA determines the markup rate to determine the Average Market Price (AMP) of cannabis goods sold or transferred. A rate of 15% is applied to the AMP to determine the excise tax. For example, if an item is sold to a retailer for $100 the excise tax would be $27 ($100 X 1.8) X 15%. The current markup rate is 80%which was increased from 60% on January 1, 2020 which resulted in a 12.5% increase in the excise tax. The CDTFA also changed the definition of the wholesale cost used to determine the AMP. Previously the distributor had to add back in any trade or volume discounts given to retailers, now it is the actual cost paid by the retailer. Presuming most retailers get a discount, the actual increase in the excise tax is less than 12.5% The markup rate determined by the CDTFA may not be the actual amount the retailer uses to mark up the wholesale price of cannabis goods. The CDTFA can adjust the markup rate every 6 months. Distributors collect excise tax from retailers and remit the excise tax to the CDTFA. Retailers collect the excise tax from consumers. Excise tax is only charged on Cannabis goods that contain cannabis, cannabis merchandise such as lighters or rolling papers are not subject to excise tax but are subject to sales tax.
A "non Arm's Length transaction" is a transaction that does not meet the definition of an "Arm's Length transaction". These are transactions that typically take place within a vertically integrated company that manufactures or cultivates cannabis products and sells them at their own retail locations. The excise tax is charged at a rate of 15% of the gross receipts of the retailer including any local taxes.
Sales Tax
Sales Tax – We are all familiar with sales tax. Sales tax is charged on all cannabis goods and cannabis merchandise. If cannabis is delivered, sales tax is charged to the consumer based on the delivery destination. What is interesting about the way sales tax is computed for cannabis is that it is compounded on top of excise tax and local tax. Consumers are paying sales tax not only on the price of the product but on the excise and local tax amounts as well effectively paying tax on taxes.
The bottom line when you combine all three taxes San Diego consumers are paying approximately 31% of their cannabis purchase in taxes. With such a high effective tax rate it is easy to see why many consumers turn to the black market for their cannabis needs. Unfortunately, those that purchase illicit product subject themselves to un tested product that may contain contaminants, undisclosed ingredients, pesticides and questionable potency claims. In fact, in a random sampling of cannabis products seized from illegal dispensaries in Los Angeles and tested by the California Department of Public Health found that 75% of the illicit products tested for undisclosed additives such as vitamin E acetate and were far below the potency claims on their labels.
Allocating Revenue
Where do the tax revenues go? According to Leafly, $635 million was collected in state and local taxes in 2019. These tax revenues are allocated to public health, law enforcement and the environment. More specifically the tax revenue is being spent on low income children in child care, police and fire departments with cannabis stores in their cities, enforcement against illegal cannabis activities, helping at risk youth, community grants for social workers and safer roads.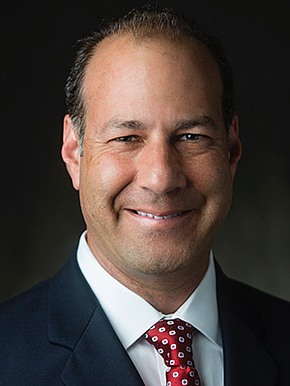 Torrey Holistics is San Diego's premier, licensed cannabis store serving adults ages 21 and up and medical patients 18 and up with medical card. Established in 2014 and opened in 2015 as a medical cannabis dispensary, Torrey Holistics is the proud recipient of the very first recreational retail permit awarded by the state of California. Anybody from the beginner to the veteran cannabis consumer is invited to browse Torrey Holistics's full menu online, offering a wide variety of cannabis products ranging from flower to edibles, vape cartridges and pens, topicals, tinctures, drinks and more. Visit their safe and welcoming storefront in Sorrento Valley or order online to enjoy the convenience of free cannabis delivery. Canna-curious? Check out torreyholistics.com to learn about the many educational resources they have to offer, including blog posts, workshops, services, and more.