Chosen Foods Undergoes Rebranding
Monday, February 3, 2020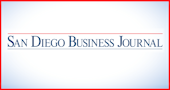 San Diego-based Chosen Foods, makers of avocado oil and other avocado-inspired condiments, has announced a new brand identity.
According to a press release, Chosen Foods teamed up with Gestalt Brand Lab and Red Door Interactive to identify the new brand direction, which includes new packaging and a "fresh brand ethos," per the release.
"Since 2011, we've gone down many interesting paths with our brand and it's been hard to identify one clear direction," said Gabriel Perez Krieb, Chosen Foods' CEO. "This new evolution is essentially a culmination of the most important parts of our story and showcases a vibe that feels true to who we are in a way that we haven't been capitalizing on. We are excited to continue providing consumers with simple ways to experience the culinary wonder that is avocados."
Chosen Foods recently launched its line of salad dressings and simmer sauces, according to the company. Later this year, the brand will launch its first ever spicy and classic guacamole products and tahini and avocado oil-based Goddess Dressing offerings.
Travel & Hospitality reporter Mariel Concepcion can be reached at mconcepcion@sdbj.com or 858-634-4625.