AttackIQ Selected by NTT Ltd. as a Strategic Cybersecurity Partner
Sunday, February 2, 2020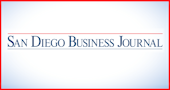 AttackIQ, a San Diego-based cybersecurity startup was chosen by NTT Ltd. to collaboratively provide a leading Predictive Threat Intelligence solution.
Together, AttackIQ and NTT have built a strong global partnership allowing customers to reduce risk by taking a proactive approach to cybersecurity.
"We chose to partner with AttackIQ because it provides organizations continuous security validation, a critical component to helping our customers understand how their existing security controls and processes stack up against real threats facing their business, and helps prioritize weaknesses and vulnerabilities in need of remediation." Matt Gyde, CEO of the Security Division, NTT said in a news release.
Last year, AttackIQ raised $17.6 million in funding bringing the total amount raised to date to $35 million.
The funding round was led by Silicon Valley firm Khosla Ventures, with participation from past investors Salesforce Ventures, Telstra Ventures and Index Ventures.
"We are proud to have been selected by NTT Ltd. to provide global clients with a complete picture of their digital risk as well as the tools needed to predict and prevent cyber attacks," said Dan Sibille, vice president of worldwide channels at AttackIQ.