Industrial Equipment Dealer Bobcat Southwest Sold
Thursday, December 31, 2020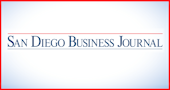 Bobcat Southwest, a San Diego construction equipment dealership with six locations, has been sold.
The buyer is InfraServ US LLC, which owns the Gateway Dealer Network of St. Louis.
Financial terms of the deal were not disclosed. The companies made the announcement on Dec. 29.
Bobcat Southwest has five locations in Southern California (on Miramar Road in San Diego, as well as in Orange, Los Angeles and Riverside counties). It has a sixth location in Las Vegas, Nevada.
With the closing of the transaction, the combined company will operate 25 locations spanning 10 states across the Midwest, Southeastern and Western United States.