Port of San Diego Board of Port Commissioners Selects Joe Stuyvesant as President/CEO
Wednesday, December 30, 2020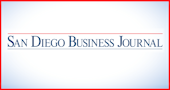 The Port of San Diego Board of Port Commissioners has selected Joe Stuyvesant as its next president and CEO. Currently serving as executive director at Navy Region Southwest, Stuyvesant will replace previous President/CEO Randa J. Coniglio and is expected to assume his duties Feb. 1.
"The Board and I are thrilled to announce the selection of Joe Stuyvesant to lead the Port through what will continue to be a challenging time as the Port and the world navigate through the pandemic and its toll on people, businesses and communities," said Chair Ann Moore, Board of Port Commissioners. "His character, skills, experience and demeanor will serve us well as we move forward with major projects and recover from budgetary constraints."
Stuyvesant served in the United States Navy for 30 years, after graduating with a BBA from the University of New Mexico. He also earned an MBA in finance from the University of San Diego.
Stuyvesant was one of hundreds of applicants as part of a nationwide search that began in September. He will lead more than 500 employees managing the Port, responsible for more than 14,000 acres of tideland, bay and beaches along 34 miles of waterfront in five cities. His contract will be ratified at the Jan. 19, 2021 board meeting.
Travel & Hospitality reporter Mariel Concepcion can be reached at mconcepcion@sdbj.com or 858-634-4625.