San Ysidro Health Opens Chula Vista Urgent Care Location
Tuesday, December 29, 2020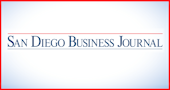 San Ysidro Health opened a 7,800-square-foot urgent care facility in Chula Vista on Dec. 28. The new center — at 333 H St., Suite 2080 — is a partnership with Scripps. It will be open seven days a week.
With the new facility, San Ysidro Health hopes to expand timely and convenient access to vital healthcare services for those in need.
San Ysidro Health – Urgent Care will provide comprehensive health care services for patients with common, non-life threatening illnesses in need of urgent medical attention who cannot wait for a physician appointment but whose health condition is not severe enough for an emergency room visit. The site will be available to treat common and non-life threatening illnesses such as fevers, sore throats, minor cuts and burns, sprains, strains, simple fractures, sinus or ear infections and allergies, dizziness, abdominal pain, nausea/uncontrolled vomiting and more.
"We are committed to expanding the high quality health services we offer for all in our region," said Kevin Mattson, president and CEO of San Ysidro Health, adding that care for conditions such as diabetes cannot be neglected. "It is important we offer accessible and convenient healthcare services for many of our community members who are still working in essential jobs outside the comfort of their homes. We will continue to respond as much as possible to the healthcare needs of the communities we serve during these unprecedented times."
The 7,760-square-foot state-of-the-art facility includes 14 exam rooms, three treatment rooms and a lab. It will have board-certified emergency room physicians to help meet the health needs of patients when their primary care physician is not available.
No appointment is necessary and all ages will be welcome. For in-person visits, the organization is taking extra precautions and following current COVID-19 guidelines provided by federal, state and local health officials.
With 41 program sites, San Ysidro Health remains open and continues to provide essential, accessible and affordable health care services for vulnerable families across San Diego County. During the COVID-19 pandemic, San Ysidro Health is providing telehealth and in-person services to new and existing patients in the San Diego region.
For more information or to set up an appointment, call (619) 662-4100 or visit www.syhealth.org.