Evofem to Participate in Medicaid National Drug Rebate Program
Monday, December 28, 2020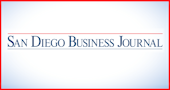 Evofem Biosciences Inc. (Nasdaq: EVFM) announced on Dec. 22 that it has entered into an agreement with the U.S. Centers for Medicare and Medicaid Services to participate in the Medicaid National Drug Rebate Program, providing access to Phexxi for the Medicaid population effective Jan. 1.
In May, the Food and Drug Administration approved Phexxi, Evofem's non-hormonal prescription gel, for the prevention of pregnancy.
Medicaid provides health coverage to 69.8 million people in the United States, including approximately 25 million adult women. Medicaid is administered by states, according to federal requirements, where each state can determine specific coverage for Phexxi. Per the terms of the rebate program, states must generally cover a manufacturer's drugs as of the mandatory effective date.
The Medicaid Drug Rebate Program (MDRP) is a program that includes the Centers for Medicare & Medicaid Services, state Medicaid agencies, and participating drug manufacturers that helps to offset the federal and state costs of most outpatient prescription drugs dispensed to Medicaid patients. Approximately 600 drug manufacturers currently participate in this program. All 50 states and the District of Columbia cover prescription drugs under the MDRP.