DKN Hotels Opens SpringHill Suites by Marriott in Carlsbad
Thursday, December 24, 2020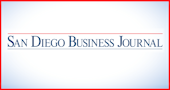 The SpringHill Suites by Marriott San Diego Carlsbad has officially opened.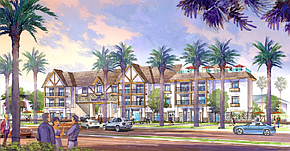 The hotel will operate as a Marriott franchise, owned and managed by DKN Hotels of Irvine. The 104-suite hotel will feature a rooftop lounge with ocean views and fire pits. Other amenities include an outdoor swimming pool, fitness center, a complimentary breakfast, complimentary Wi-Fi and two meetings rooms.
The new hotel will also offer rooms with separate living, working and sleeping spaces. Each is equipped with custom, three-in-one West Elm sofas that convert from sofa to daybed to trundle bed. A West Elm swivel chair will also be a staple of every room.
Travel & Hospitality reporter Mariel Concepcion can be reached at mconcepcion@sdbj.com or 858-634-4625.