San Ysidro Health Opens New Clinic in El Cajon
Wednesday, December 23, 2020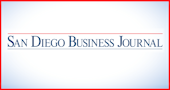 San Ysidro Health will open a new location in El Cajon on Dec. 21. The site includes a new, federally qualified health center and a Program for All Inclusive Care for the Elderly (PACE), a program designed to address the healthcare needs of elderly individuals 55 years or older. It will provide health services like medical, dental, behavioral health, specialty services and ancillary services such as chiropractic, health insurance eligibility and diagnostic laboratory services.
"We are committed to creating a healthy East region now more than ever especially for families devastated in this economic crisis," said Kevin Mattson, president and CEO of San Ysidro Health. "Many times, healthcare is the least of their worries as they work to get food and housing addressed, yet access to healthcare is important to survive this pandemic. Our goal is to offer a convenient and accessible one-stop location where families can build long-term relationships with their medical team and avoid the emergency room for their primary care."
San Ysidro Health-El Cajon is expected to serve more than 4,000 unduplicated patients and generate more than 18,881 visits in its first year. During COVID-19, San Ysidro Health is providing telehealth and in-person services to new and existing patients in the San Diego region.
Travel & Hospitality reporter Mariel Concepcion can be reached at mconcepcion@sdbj.com or 858-634-4625.