NASSCO Receives $100M Ship Repair Contract
Monday, December 21, 2020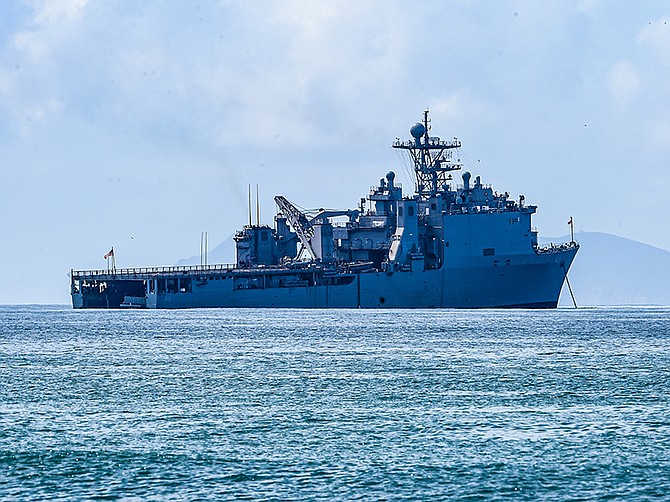 The U.S. Navy awarded General Dynamics NASSCO (National Steel and Shipbuilding Co.) a $100 million firm-fixed-price contract for shipyard work on the USS Comstock.
The contract includes options which, if exercised, would bring the value of the deal to $128.2 million.
Work will be performed in San Diego and is expected to be completed by November 2022. Work will include a combination of maintenance, modernization and repair.
The Comstock is an amphibious dock landing ship. The 609-foot vessel is part of the Whidbey Island class. It has a well deck that can carry smaller watercraft, and is able to carry up to 500 Marines in addition to its crew.
The shipyard work is described as a Chief of Naval Operations scheduled docking selected restricted availability. This is also a "long-term" availability and was solicited on a coast-wide (West Coast) basis without limiting the place of performance to the vessel's San Diego homeport.
This contract was competitively procured using full and open competition via the Federal Business Opportunities website. The government received two offers.
The Naval Sea Systems Command of Washington, D.C. awarded the contract, announced on Dec. 3.
Genasys Gets SBIR Contract
Genasys Inc., a Rancho Bernardo maker of acoustic hailing devices, announced on Dec. 15 that it received a highly competitive research and development contract from the Navy under its Small Business Innovation Research (SBIR) program. The Focused Enhanced Acoustic Driver Technologies research will focus on developing smaller, lighter, louder and more cost-effective acoustic driver technologies.
Financial terms of the deal were not immediately available.
"Genasys' recognition by the Navy as an acoustic technology research center of excellence is indicative of the strong government/industry partnership we have forged over the last 15 years with the Department of Defense," said Richard S. Danforth, chief executive officer of Genasys. "We are excited to begin the SBIR Phase I study, which is designed to evaluate technical merit, feasibility and commercial potential of these technologies."
Genasys' core technology is called LRAD. Such systems provide essential communication and scalable escalation of force capabilities for 27 naval forces throughout the world. In uncertain situations or when approaching boats do not respond to radio calls, LRAD systems expand decision time and distance for naval ships to determine intent and respond appropriately and effectively. LRAD systems are used in many naval operations, including ship defense, establishing vessel exclusion zones, port and harbor security, search and rescue, and boarding and interdiction.