Carlsbad Apartments Sold
Monday, December 21, 2020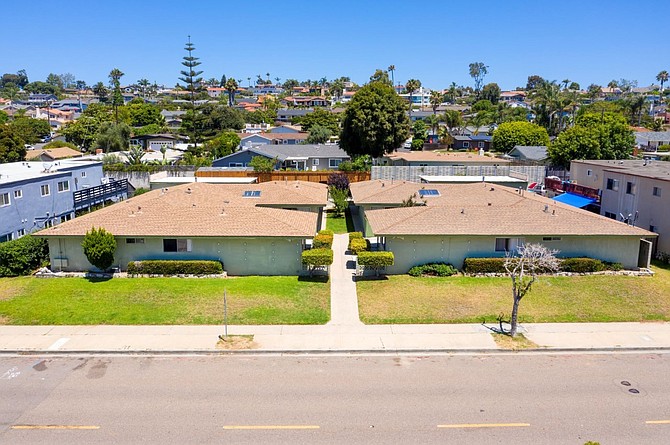 A Carlsbad apartment complex has been sold for $2.9 million.
Neither the seller nor the buyer of the property at 3424 and 3434 Monroe St. was disclosed.
Both parties were represented by Carson Trujillo and Raymond Choi in Marcus & Millichap's San Diego office.
The complex has 6,524 square feet of rentable space on a 15,726 square-foot lot.
The property has eight two-bedroom, one-bathroom apartments in a pair of four-plexes.