Arcturus Raising $150M in Follow-On Offering
Monday, December 21, 2020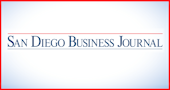 Arcturus Therapeutics (Nasdaq: ARCT) is looking to raise $150 million to fund efforts to develop a COVID-19 vaccine.
The local biotech is offering nearly 1.37 million shares at $110 apiece.
Arcturus plans to use the money to test and manufacture its experimental COVID-19 vaccine, which uses a snippet of the coronavirus's genetic code to spark a protective immune system.
Piper Sandler & Co., Guggenheim Securities and Wells Fargo Securities, which are underwriters on the deal, have the option to purchase another 200,000 shares.
Founded in 2013, Arcturus has partnerships with Johnson & Johnson, Ultragenyx Pharmaceuticals, Takeda Pharmaceuticals and others to develop RNA-based therapies. These programs target several conditions, including Hepatitis B, Cystic Fibrosis and steato-hepatitis, a liver disease. The company employs about 100 people.
Interim Clinical Study Results
In November, Arcturus announced positive interim clinical study results from its ongoing Phase 1/2 study of ARCT-021, its vaccine candidate for COVID-19.
The San Diego-based company also announced new manufacturing financial support and potential vaccine purchases up to $220 million from Singapore's Economic Development Board (EDB).
The funding comes in the form of $45 million upfront to fund the manufacturing of ARCT-021 and up to an additional $175 million in vaccine purchases.
"This has been an exciting period for Arcturus highlighted by our preliminary ARCT-021 Phase 1/2 COVID-19 vaccine study results. These data, as well as those from our ARCT-810 Phase 1 study, illustrate a highly productive period of clinical advancement of our novel mRNA based therapeutic candidates," said Joseph Payne, chief executive of Arcturus, at the time.
The study involved 106 subjects receiving an injection of ARCT-021, with 78 receiving at least one, 36 receiving two injections, and 28 receiving a placebo. The findings showed that ARCT-021 was generally well tolerated and had a favorable local and systemic adverse event (AE) profile.
According to the company, there have been no moderate (Grade 2) or severe (Grade 3) fevers at any dose and no severe (Grade 3) injection site reactions at doses being contemplated for advancement.