Totum Labs Nab $13 Million
Sunday, December 20, 2020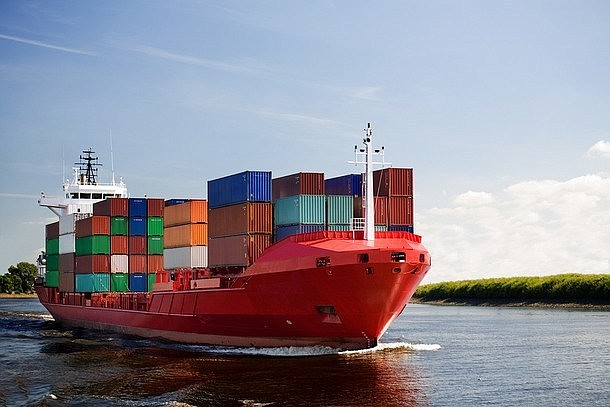 San Diego-based Totum Labs, a satellite IoT connectivity company has raised $13 million in Series A financing.
Heroic Ventures and Space Capital co-led the investment round. Other participating investors include Qualcomm's co-founder Andrew Viterbi and new strategic investor Qamcom. Totum has raised a total funding of $15.5 million, to date.
The funds will enable the company to accelerate the deployment and commercialization of its low power sensor to satellite network and connectivity, said Ted Myers co-founder and CEO of Totum.
Meyers is a recognized expert in wireless communication with 52 issued US patents. Formerly, he served as co-founder and chief technical officer at Ingenu, a San Diego-based wireless technology firm.
Connecting Assets
Founded in 2018, Totum is working to commercializing its Doppler Multichannel Spread Spectrum (DMSS) to enable tracking and monitor billions of assets through its platform.
The company's aim is to provide to low-cost nanosats to deliver broadband connections for low-powered devices around the world.
Its network coverage leverages a constellation of Low Earth Orbit (LEO) nanosatellites and small, low-cost modules with embedded antennas.
In particular, the satellite connection will communicate with a gateway that devices connect to. In the meantime, Totum has signed a partnership to have existing company Loft Orbital provide the gateways and ground network that Totum will use for backhaul.
"I've closely followed LPWA technologies for more than a decade, and I believe DMSS is the right answer for global connectivity on a massive scale," said Andrew Viterbi.
Launching First Satellite
Next year, Totum will launch its first satellite to demonstrate its technology.
The chip that companies will use in their devices will cost $4, which is cheap enough to get it into consumer devices that sell for around $15-$20.
"We will be able to offer very different price points than the existing satellite modem. Typically they're much more expensive with much higher usage fees," said Meyers.
Totum has plenty of competition in the industry. Traditional satellite companies as well as startups such as Myriota, Lacuna, and others are investing heavily in attempt to connect more devices across the globe.
"Others that have launched satellites are not on a technical path to scale to billions of connections and they will largely be limited to high value, low-volume endpoints historically associated with satellite connectivity," said Myers.
"Only Totum's DMSS technology can go head-to-head with the cellular industry for LPWA connectivity and provide a robust and cost-effective connectivity experience for a massive number of endpoint connections across a wide variety of industry use cases," he added.
Big Picture Goal
Totum's goal is to launch 25 satellites by 2022, building a worldwide network that can transmit low data-rate messages with the unlicensed 2.4 GHz band used for Wi-Fi when on the ground.
Each satellite can support half a million devices, meaning the company can potentially support a fully global network for millions of devices, said Meyers.
Totum expects it will have a significant number of endpoints to start ramping up on the network in 2022 and 2023, allowing the company to create a massive horizontal connectivity business.
Headquartered in Old Town, the startup employs 12. Over the next several years, the company has ambitions to grow up to 80 staffers.
"We firmly believe that we will be able to cover a tremendous number of assets from space. This is going to be one of the more interesting solutions in this space economy. The timing couldn't be better and we're excited to be a part of it," said Meyers.