Brixton Capital Buys Houston Complex
Thursday, December 17, 2020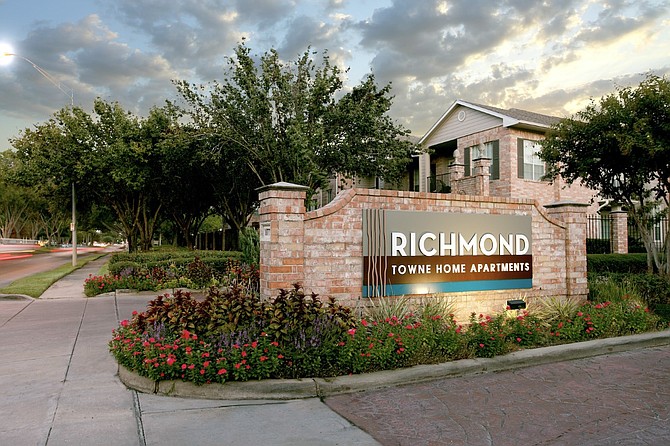 Brixton Capital based in Solana Beach has acquired a Houston apartment complex for an undisclosed price.
Sold by Duck Pond Realty Management of New York, the 187,000 square-foot Richmond Towne Homes has 188 apartments on a 12-acre site.
Built in 1994, the project at 10777 Richmond Avenue has 93 one-bedroom apartments and 95 two-bedroom apartments.
"Brixton Capital is strategically committed to continuing to grow our presence in Texas," said Jim Hamilton, vice president of acquisitions.
Zach Springer and Thomas Alleman of Newmark represented Duck Pond Realty Management.
Brixton Capital represented itself.
Scott Peterson and Brian Cruz of CBRE Capital Markets assisted Brixton Capital with the execution of the debt placement with Freddie Mac.