Partnership Launches 'High Road Kitchens' Program
Monday, December 14, 2020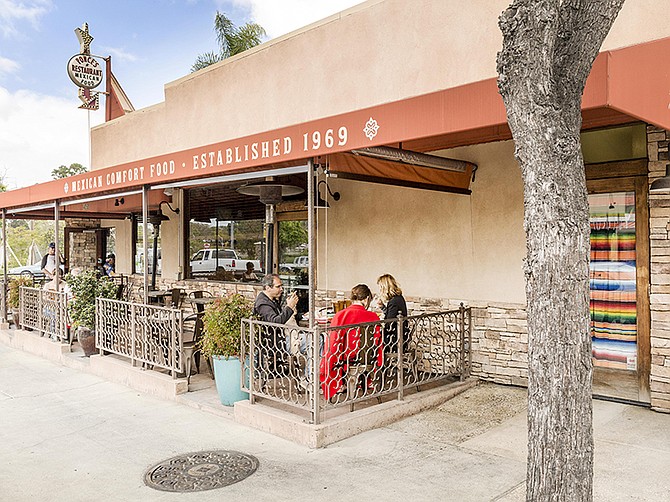 The San Diego Workforce Partnership, founded in 1974, is an organization that funds job training programs. But since April, the Kearny Mesa-based nonprofit has partnered with the national coalition One Fair Wage on a new initiative. The latter seeks to end subminimum wages in the U.S.
In response to the COVID-19 pandemic, the San Diego Workforce Partnership launched "High Road Kitchens". The program is made up of restaurants that provide food on a sliding scale to low-wage workers, health care workers, first responders and others in need in San Diego County. It also provides jobs for restaurant workers as well as a subsidy for restaurant owners who commit to paying a living wage and following equitable employment practices.
Participating restaurants are given an initial start-up fund of $5,000 each as part of the "Racial Equity Toolkit," according to Rachel Cohen, business partnership team lead at the San Diego Workforce Partnership. The money can be used by restaurateurs on expenses like food purchases, packaging or transferring over to a different operating system for take-out or delivery model, she said. In exchange and as part of the program, restaurant owners are asked to donate 500 meals to any local group affected by COVID-19, said Cohen.
Follow Equitable Employment Practices
"We are working to identify and support restaurants who want to sign up for basically equity in their restaurant, so, anyone looking to pay a living wage and follow equitable employment practices," said Cohen. "We work with restaurant owners to help them analyze the make-up of the restaurant and see how we make it better for the workers. We figure out how we can increase access to opportunity for lowest paid workers. That is what we look to do when restaurants sign up to be a High Road Kitchen. That is the trade-off."
To date, 18 San Diego restaurants have joined the High Road Kitchens movement and have collectively served 5,458 meals. Some of these establishments include Del Sur Mexican Cantina, Super Cocina, The Rose Wine Bar, Yummy Pho, Common Stock and Kensington Café, to list a few.
Job Training Funds
What makes San Diego Workforce Partnership a good partner in this national push (One Fair Wage is working with organizations around the country on the High Road Kitchens initiative) is that it already has job training funds, said Cohen. In addition to supplying the $5,000 grant in exchange for restaurants committing to the 500 free meals, San Diego Workforce Partnership also supports High Road Kitchens restaurants by providing on-the-job training.
For those employees that are signed on for the additional coaching, San Diego Workforce Partnership then reimburses 50% of his/her wages for two months, she said, which can certainly come in handy during uncertain times like these.
"It takes a lot of time, bandwidth, money and hours of training which means getting less work done," said Cohen. "But we understand that and are able to come in as a support."
$55,000 in Funding
The San Diego Foundation is an organization that creates equity and ensures opportunities in the region. The Liberty Station-headquartered nonprofit helped fund the High Road Kitchens program by granting San Diego Workforce Partnership $55,000.
Pamela Gray Payton is the chief impact and partnership officer and vice president of community impact at the San Diego Foundation. She said what most impressed the team about the initiative was its level of innovation, specifically during the COVID-19 crisis.
"It addresses food security and employment," she said. "When looking at proposals, we want to check as many boxes as we can for greater impact. It allowed us to address many of the needs we see in the region."
Organizational Goal
In the future, Cohen said San Diego Workforce Partnership hopes to grow its reach and sign on even more restaurants.
"We are certainly looking to continue this effort," she said. "We don't want to stop at 18 High Road Kitchens. We've actually made it an organizational goal to invest and support in restaurants that want to sign on for wage equity and raise equity. We want to continue to support them."