Qualcomm Targets Smart Cities, Healthcare, Agriculture and Construction
Sunday, December 13, 2020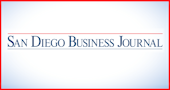 Building upon its efforts to drive digital transformation in smart cities, San Diego's Qualcomm has launched its IoT Services Suite targeting smart cities, healthcare, agriculture and construction.
The mobile chip giant is providing customers such as cities and a range of public and private entities, a breadth of technology and services that it claims other companies are not providing.
The "suite" consists of end-to-end solutions — encompassing hardware, software and services — for embedded computing and connectivity. It will be offered in partnership with various third parties, said Sanjeet Pandit Qualcomm's global head of smart cities.
Up to 30 Offerings
Qualcomm is rolling out five solutions initially, with plans to introduce between four to five new solutions each quarter moving forward.
The IoT Services Suite will emphasize flexibility, said Pandit. Qualcomm, for example, will work with cameras that a contractor in the construction trade has purchased, instead of forcing a certain device.
In total, 30 offerings will eventually be rolled out. The first IoT as-a-service sectors will include healthcare, education, construction management, logistics and "smart connected spaces" such as airports.
"We have cracked the code on the fragmentation of IoT under one ubiquitous delivery platform," said Sanjee. "There was no way for Qualcomm to just sell chips and wait for things to happen. We were the first to take the entire ecosystem along with us and say how to monetize it and how to integrate it. We are the match.com of the entire ecosystem."
Virtual Showcase
To showcase its IoT Services Suite, Qualcomm also launched a smart campus in San Diego to exhibit a 5G network with smart parking, lighting, transportation, logistics, trash cans and edge-AI cameras.
The company showed off many of the campus components in a video, including its nerve center — a command and control center with operational visibility across its network with connected sensors and IoT devices in real time.
One feature allows AI cameras to be stitched together with LiDar for clearer images, down to one-eighth of an inch in accuracy.
The announcement of the IoT Services Suite and smart campus was made at Qualcomm's second annual Smart Cities Accelerate Event, a virtual event that includes an ecosystem of more than 300 members, including city CIOs and administrators.
$66B Invested into RandD
In construction, Qualcomm will prioritize construction safety and site management with ecosystem member Everguard. For logistics, Qualcomm will work with Cloudleaf and Tag-N-Trac for management of teams and inventory.
In education, San Diego-based OneScreen and HoverCam will be used to enable smart classrooms and hybrid learning settings.
For healthcare as a service, Qualcomm will provide direct access to Zyter, LucidAct Health, VeeMed and Ceiba for remote patient monitoring and Tele ICU technology. Qualcomm is also working with JLC Infrastructure, Ignite Cities and Verizon.
Miami Mayor Francis Suarez said the city has worked with Ignite Cities and Qualcomm to bridge the digital divide and improve remove education.
Verizon said in a statement that the combination of Qualcomm leadership in smart city technology and rollouts of massive 5G networks will help transform faster adoption of smart spaces.
"We're taking $66 billion in cumulative R&D and applying it beyond the mobile wireless space to virtually every conceivable market segment. Because, really, we live in an analog world, and it is being digitally transformed," said Jeff Lorbeck, GM of Qualcomm's IoT business unit.
"The big vision is to help the world digitally transform," said Lorbeck. "We believe that we have the technologies that are relevant and can enable these very high value use cases."
Qualcomm Inc., is the largest employer in San Diego with 41,000 global employees, up from 37,000 the prior year. Headquartered in Sorrento Valley, the company brought in about $23.5 billion annual revenue in 2020.