Gourmet Cannabis Brand Expands into Michigan
Thursday, December 10, 2020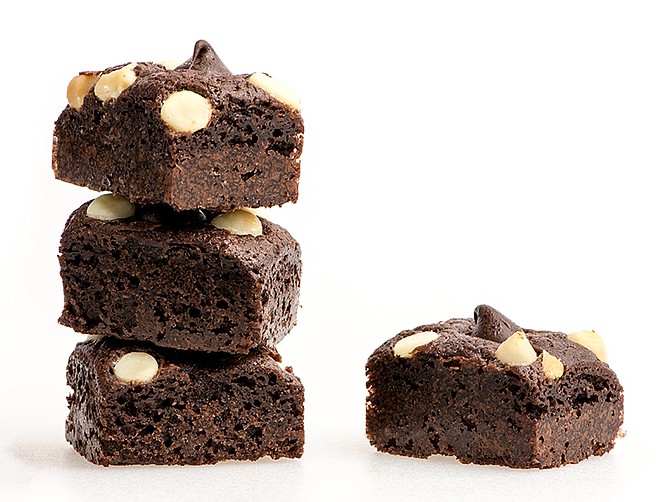 Kaneh Co., a San Diego-based gourmet cannabis company, is expanding its reach.
The Miramar-headquartered maker of baked goods, chocolates and confections infused with CBD, THC or a combination of both, entered the Michigan market earlier this month.
Co-founder Rachel King is a professional pastry chef that's worked for the likes of Mister A's, Searsucker and for the Puffer Malarkey Collective, a local hospitality group. She said the company, founded in 2015 with roughly 60 employees, launched in Oklahoma just a year ago.
Now, entering the Michigan market will help grow its revenue by roughly 35% in 2021, according to King.
Ton of Potential
"We are really excited about entering the Michigan market," said King, who received her Bachelor degree from San Diego State University and attended the baking and pastry program at the San Diego Culinary Institute. "We entered Oklahoma about a year ago after partnering with a local manufacturer and distributor. It has been a good revenue stream for us. The products should be releasing in Michigan this week, right in time for the holiday shopping for some people. The market has a ton of potential."
Kaneh Co. came to be after King found herself reevaluating her work-life balance. The mother of two said she was working holidays and weekends and wanted something that wouldn't keep her from her family members and friends during those celebratory moments.
A couple of family members and friends were already in the cannabis industry and had already approached her about teaming up with them. King was hesitant at first because cannabis was still somewhat of a grey market at the time, she said. But eventually, a few months later, she caved.
And that's when Kaneh Co. was born.
The Anointed Oil
Kaneh Co. was funded with small investor money, said King. While it was founded by a handful of family and friends, today, it is owned by King and her business partner/co-founder Jesse Heinowitz. Its products are available in most dispensaries in San Diego and a quite a few across the state, she said.
While Kaneh Co. cannot sell directly to consumers, it does sell to licensed distributors, some of which do home deliveries. It also contracts with other companies via a white label portion of the business, she said. On the latter end, Kaneh Co. has half a dozen companies it works with.
The name "Kaneh" is a play on the word kaneh-bosm, the anointed oil which some scholars of the Torah believe is actually cannabis, according to King. She said the company, as part of its growth and expansion plan, moved into a larger, 12,000 square foot facility earlier this year. There, Kaneh Co. handles all manufacturing, packaging, labeling and shipping, as well as back-end support like human resources and accounting, said King.
Food Purveyors
Kaneh Co. sources all of its cannabis from compliant, California-based suppliers, said King. In terms of actual food ingredients, she said she works with food purveyors she used when she worked in the restaurant industry. Thus, Kaneh Co. products are no different in quality than those a patron would find in one of the fine-dining restaurants she once worked in.
In the near future, King plans to continue to expand. The company currently has a line-up of about 25 items, including brownies, granola bites, cookies, fruit jellies and chocolate bites. Next year, Kaneh Co. will come out with truffle bars and other baked goods, as well as non-edible brands. This includes delving into both the topical space and the flower space, she said.
Heinowitz is on board.
"2020 has been a difficult year across the board but we are proud of our continued growth and are optimistic for 2021," said Heinowitz. "It may sound lofty, but one of our main goals is to be available in eight states by the end of 2021."