Turtle Beach Corp. Increases Guidance
Wednesday, December 9, 2020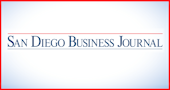 Citing a good year that included people staying at home curled up with their gaming consoles, videogame peripheral maker Turtle Beach Corp. increased its guidance for 2020.
The business has also introduced new products during a Christmas shopping season when new consoles and games became available — and are at the center of conversations. In November, Sony put its PlayStation 5 console on sale while Microsoft launched its Xbox Series X and Series S.
Turtle Beach (Nasdaq: HEAR) produces gaming headsets for consoles as well as PC-based games. In addition, the company offers a line of gaming mice and keyboards.
Guidance Up 10%
The business said it expects to cap off the year with increased revenue guidance of $330 million, up 10% from the previous estimate of $300 million.
Turtle Beach said the revenue forecast reflects continued strong consumer demand for gaming accessories driven by new and existing gamers, as well as increased use of headsets for non-gaming uses, followed by an anticipated further increase in demand spurred by next generation console launches around the holiday season.
Net income per diluted share is now expected to be approximately $1.80. Previously the company was forecasting 85 cents per share.
The business offered the new forecasts when it reported third quarter earnings at the beginning of November.
"Our blistering sales momentum continued in the third quarter, as a combination of strong consumer demand for headsets, further market share gains driven by our leading products and brand, superior execution, and our ability to leverage operating expenses drove results that were by far the best third quarter results we have ever achieved," said Juergen Stark, CEO of Turtle Beach.
For the quarter, Turtle Beach reported net income of $17.8 million on net revenue of $112.5 million. In the same quarter of 2019, it had a net loss of $3.1 million on net revenue of $46.7 million.