MG Properties Buys Apartments Near Seattle
Wednesday, December 9, 2020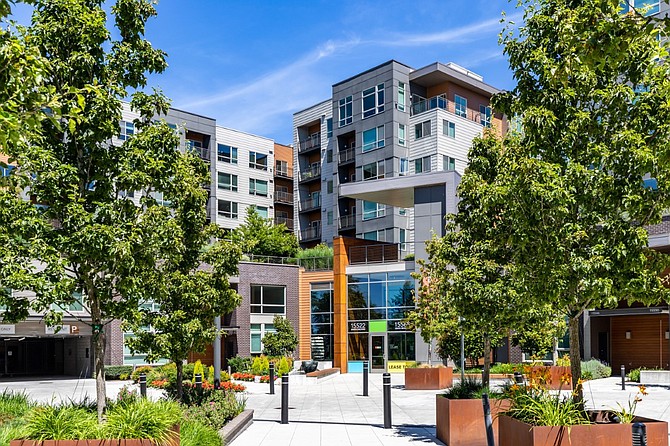 MG Properties Group based in Sorrento Valley has acquired an apartment complex in Bellevue, WA for $191 million.
Built in 2015 as LIV Bel-Red, the 451-apartment complex has been renamed Vu 22 Apartments.
MG Properties bought the complex from Kennedy Wilson Fund V.
David Young, Corey Marx, Chris Ross, and Jordan Louie of JLL represented the seller.
MG Properties Group represented itself.
"We have been very active purchasers in the Seattle region and believe Bellevue is well positioned to benefit from economic growth in the near term. Vue 22's location and profile make it an excellent fit for our long-term cash-flow oriented private capital investor group." said Mark Gleiberman, MG Properties Group's CEO.
MG Properties Group has purchased seven communities in the past 12 months with more than 2,000 apartments with a combined value of $715 million.
The company is targeting further acquisitions in Washington, Oregon, Arizona, California, Colorado, and Nevada.