Hillcrest Apartments Sold
Tuesday, December 8, 2020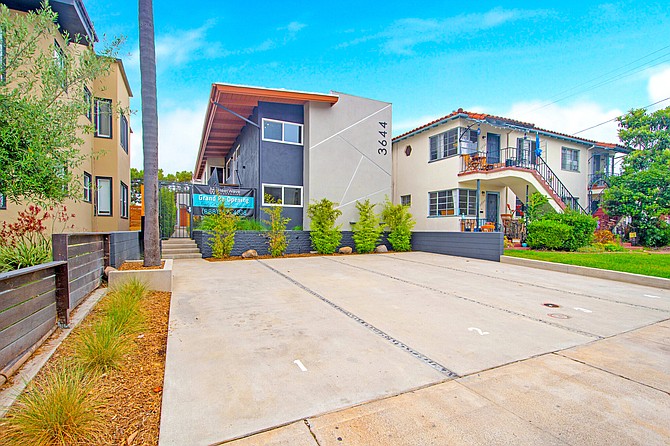 A Hillcrest apartment complex has been sold for nearly $2.5 million.
The property at 3644 Indiana St. was sold by Hillcrest Equity Partners, LLC to The Brockett Trust and 3644 Indiana St., LLC.
The complex has five apartments - four two-bedroom, one-bathroom apartments, and one one-bedroom, one-bathroom apartment.
The property has rentable space of 3,624 square feet on a 5,224 square-foot lot.
Carson Trujillo in Marcus & Millichap's San Diego office represented the seller.
Charles Jolly and Rick Snyder with RA Snyder Properties, Inc. represented the buyer.