Mission Beach Apartment Building Sold
Friday, December 4, 2020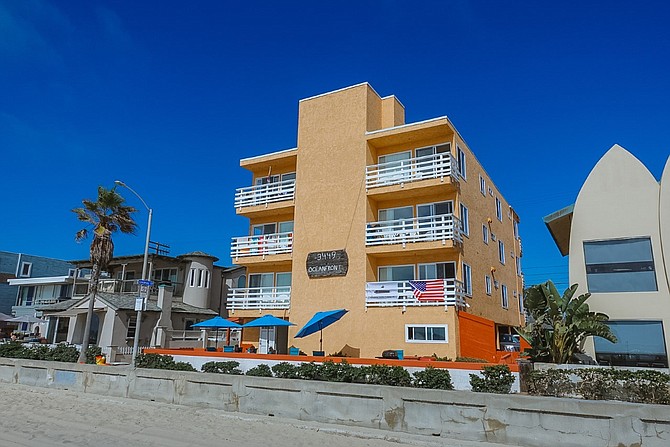 An apartment building that's on the boardwalk in Mission Beach has been sold for nearly $7.5 million.
Pick Rentals, LLC sold the 6,660 square-foot building at 3449 Ocean Front Walk to 3449 Ocean Front Walk, LLC led by Kris Kibak.
The Franco Realty Group represented Pick Rentals.
Robert Brown of Fantastik Realty represented the buyer.
At $1.2 million per apartment, the sales price represented one of the highest per-unit costs ever paid in San Diego County, according to Tony Franco, president of The Franco Realty Group.
Built in 1971 on a 4,488 square-foot lot, the 54-foot tall complex has six apartments and 10 parking spaces, eight of which are covered. The building was remodeled in 2010.
The apartments are all two-bedroom, two-bathroom units of 1,100 square feet.