Prometheus Raises $130M
Tuesday, December 1, 2020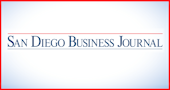 Prometheus Bio, a company working on therapies and diagnostics for inflammatory bowel diseases (IBD), has raised $130 million equity financing round.
It was led by familiar blue chip biotech investors Eventide and RTW, with participation from Perceptive Advisors, Cormorant Capital, Cowen Healthcare Investments and Point72.
The latest fundraising is the largest private financing in the GI space since 2014.
The 4-year-old preclinical biotech now has enough runway to extend throughout 2023, said Mark McKenna president and CEO of Prometheus. The company has roughly four promising IBD drugs either in the clinic or IND ready.
"We are pleased to have the support of such outstanding investors who share our dedication and vision to build the world's leading precision medicine company for IBD," said McKenna. "We are now well-positioned to advance the clinical development of our lead antibody program targeting TL1A-associated IBD and grow our emerging pipeline of precision medicine programs designed to deliver life-changing outcomes for patients."
Spun Out in 2016
Founded in 2016, the company spun out of Cedars-Sinai Medical Center after building a considerable portion of its scientific foundation around the work of Stephan Targan, an IBD specialist who founded the IBD Center at the medical center some 28 years ago.
The San Diego-based firm pioneers a precision medicine approach for inflammatory bowel disease (IBD) diagnosis and treatment with its precision medicine platform, Prometheus 360.
Prometheus's plan is to identify new drug targets for subgroups of patients with the disease, tapping into its dataset with more than 200,000 samples from about 20,000 patients.
The first of those clinical programs is slated to begin in a matter of weeks, putting McKenna's team on track to their first round of human data.
Their lead program — PRA023 — is an anti-TL1A antibody. But they're not alone. Pfizer has a similar program. But McKenna has ambitions to build a broad pipeline around IBD.
"Our platform Prometheus 360 is differentiated. Not only in GI but across potentially other therapeutic areas," said McKenna.
Major Collaborations
The company has entered several collaborations to develop targeted therapies for IBD.
 In August, it formed a partnership with Dr. Falk Pharma GmbH to develop and commercialize PR600, a cell signaling program that targets the receptor of the tumor necrosis factor superfamily for treating IBD. PR600 is currently in preclinical development.
In 2019, the company inked a deal with Japan's Takeda Pharmaceutical to use its bioinformatics tools to find up to three potential therapies for IBD, as well as companion diagnostics — tests that can indicate how well a patient is likely to respond to a certain treatment.
Prometheus aims to identify and validate a trio of new drug targets for Takeda to move into drug discovery and beyond. It received an undisclosed amount of money up front and, under the deal terms, could get up to $420 million in payments tied to potential milestones.
As is typical in such deals, the agreement also allows for royalties from sales of any therapies that reach the market.
"The IBD treatment landscape has seen limited innovation to date despite an enormous effort to unlock benefit from traditional therapeutic approaches," said Joy Ghosh, senior research analyst at Eventide. "Prometheus has the potential to disrupt the space with its precision medicine approach as well as its genotype-phenotype Prometheus 360 drug discovery platform designed to create novel IBD medicines to benefit patients."
Potential IPO on Horizon
McKenna served as a former Salix Pharmaceuticals executive before joining as Prometheus's new CEO in 2019. He spent about four years at Salix, a GI-focused specialty pharmaceutical company owned by Bausch Health, formerly known as Valeant Pharmaceuticals.
Prometheus is guided by its board of directors, led by Chairman Tachi Yamada, M.D., and a scientific advisory board composed of key opinion leaders in IBD, including Stephan Targan, M.D., William Sandborn, M.D. and Dermot P. McGovern, M.D., Ph.D.
Prometheus Biosciences, previously known as Precision IBD, bought Prometheus Laboratories from Nestle Health Sciences this past summer. The company has raised nearly $520 million in total funding, to date.
Headquartered in Sorrento Valley, the company has grown to 130 staffers with the possibility of an IPO in the near future.
"We believe that we can be a true IND engine. Down the road, our vision is to be in a position where we're able to crank out a new IND every single year," said McKenna. "With this marquee financing that we completed with top tier investors ,  I believe we're well capitalized to fulfill that vision."